Everything you needed to know about CBD
Following an engaging discussion between three CBD experts brought to you by New Food , we revisit the trio as they answer some of the unanswered questions posed during the session.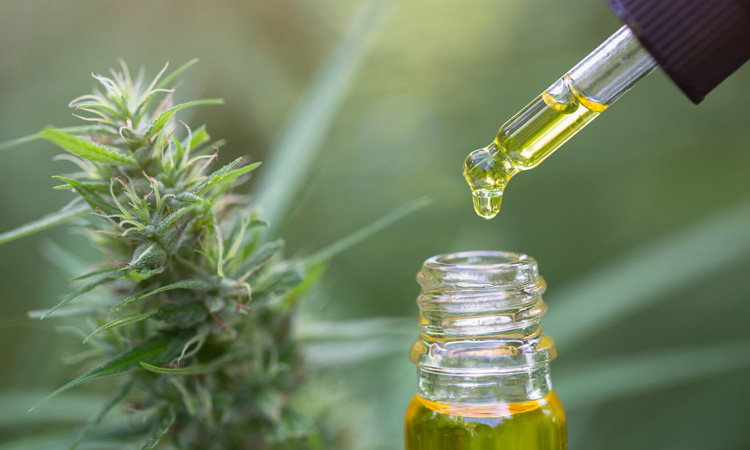 Following the webinar, which examined the challenges of entering the cannabinoid market, Chris Stubbs of GenCanna, Nathan Wogman of Taylor Mammon and Shomi Malik of ACI, offer further insight.
Q: What's your personal stance on permissible THC limits in food products?
Malik: It is not a question of 'personal stance' – you must abide by the laws that cover controlled substances. Failure to do so could have serious consequences, as any offences would be viewed through the prism of narcotics charges, rather than a food safety transgression.
In the UK, there are numerous views extrapolated from the 1971 Misuse of Drugs Act (unofficially known as 'the 1mg rule'), which essentially states you are allowed up to 1mg of THC in a container.
Let's say you are allowed up to 1mg of THC per container; when applying this rule to products you will encounter obstacles related to testing.
In the absence of standardised testing methodologies, ascertaining THC levels consistently is very difficult. If a chromatogram shows a peak for THC, that's not necessarily sufficient evidence – do you have visibility on the sample preparation? What are the LOQs and LODs? What instrumentation is being used? Each lab will have a different answer, so there may be variability in results when measuring low amounts. If a lab report comes back with 1mg, how can you be sure it's not 0.9mg? This tiny difference has huge implications.
For this reason, we advise our members to be 'zero' THC. Inverted commas are used here, because any hemp‑derived product will never be truly zero. It's about what remediation processes are used, how rigorous SOPs are, and how companies push themselves to get tested by accredited third parties.
Q: Are facilities limited to cGMP or should they follow a HACCP similar to food companies?
Wogman: Accreditations help brands understand which companies to work with and how thoroughly they are audited. As the cannabinoid industry matures, more companies will carry well‑recognised accreditations, such as BRCGS, cGMP, etc. However, very few manufacturers currently hold these. That's why GenCanna's BRCGS is such a competitive advantage and why we're delighted to have partnered with them. I believe it is one of two cannabinoid manufacturers globally to hold this accreditation.
Any cannabinoid manufacturer that behaves more like a food company with regard to accreditation is a good sign. As a legal requirement, HACCP must be adhered to, but we also see the importance of delivering above the bare minimum and going beyond what is a legal necessity. Ideally, manufacturers would hold third-party accreditations against a standard like BRCGS, which necessitates a suite of quality management solutions including a
HACCP/HARPC plan.
Q: Do you have any suggestions on how to overcome off-flavour challenges?
Stubbs: There are a few key attributes to keep in mind here. First, cannabinoids are not water soluble. Once the CBD is in a water-soluble liquid or powder format, the product development work can begin – but not before understanding that this converted ingredient has its own set of considerations, one of which is flavour.
Cannabinoids are inherently bitter; a soluble counterpart with smaller particle size and increased solubility can be even more so! The characteristics of the beverage can all impact its flavour and stability. Masking and flavouring during the initial cannabinoid emulsification process can create a solution that will stand up to hot fill (the process by which heat is used to sterilise a product/packaging) or pasteurisation; but doing so in the finished beverage format can result in an unstable 'covering up' of the bitter attributes and, ultimately, a more unstable product.
Catch up on-demand here.