The future of food auditing
Following an intriguing panel session on food auditing at GFSI, New Food's Bethan Grylls recaps some of the key highlights mentioned during the session.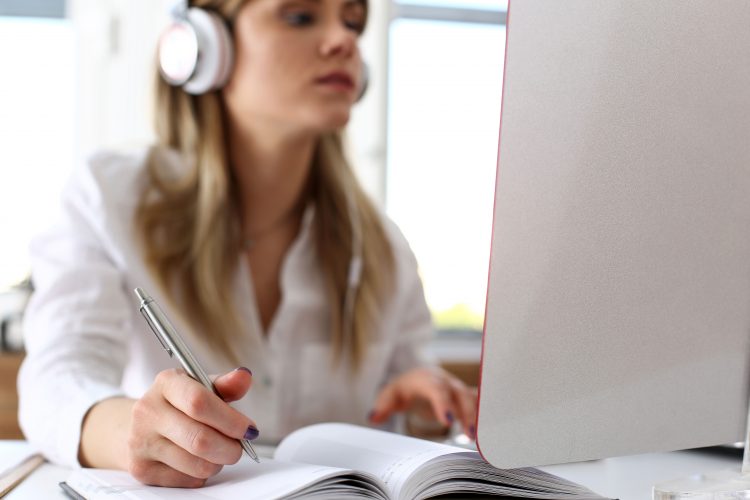 Only last week, the UK marked the sombre anniversary of the first lockdown with a minute's silence. Of course, for other areas of the world, a year of Covid has since passed. It's been a unique situation in which the entire world has been gripped and affected by the same circumstances. And although we have seen diversity in our approach to the virus, we have all had to adapt in some way.
Being an F&B title, I will, of course, focus my attentions on this sector, and I'd like to address one area in particular – auditing. This has been something that has been mentioned to me in numerous conversations following the restrictions of lockdown.
Audits as we know them have – like many things – had to be adjusted as Covid took hold. With social distancing rules coming into play and people told to work from home wherever possible, inspections had to become virtual; no longer could the auditor enter a facility (unless absolutely necessary).
So I was keen to watch GFSI's panel on 'Auditing Tomorrow', which was recently broadcast as part of its three-day conference. This half hour discussion examined the ways technology is transforming the food safety audit and its speakers brought up some interesting points that I'm eager to recap.
Cargill's experiment in remote food auditing
Cargill's (China) Process Standardization Lead and Project Manager, Yunling Zheng, began the session with an explanation of how the company has been experimenting with hybrid auditing.
"We have actually been considering remote auditing long before Covid," she noted.
It's true the pandemic has accelerated many ideas which were in their infancy a mere year ago and perhaps would have been slower in their uptake if it had not been for the situation.
"There's been a lot of innovation in remote auditing due to the pandemic," she continued. "It's been a learning opportunity."
Zheng informed the audience of Cargill's "experiment": an auditor conducting a virtual inspection (using cameras etc.) of a facility, whilst sat in the supplier's meeting room. As she was describing this scenario, I wondered why not carry out a remote inspection, well, remotely? She explained that the brand wanted to compare the results of the virtual audit with a physical inspection on the same day. In other words, the auditor inspected the supplier's factory remotely, then walked out of the meeting room and inspected it in the traditional sense.
The moderator of this session – Sheronda Jeffries, IAF Director representing Users and Industry TIA QuEST Forum – described this succinctly: "You're essentially verifying your audit".
However, the experiment raised an interesting challenge – a remote setting didn't allow for as much discussion – a key tool used to establish trust between the auditor and supplier, which Zheng said was vital.
To overcome this, the company attempted to include the opportunity for discussion within the preparation stages, rather than during the inspection itself.
Another interesting aspect raised was the idea of multiple cameras. Zheng explained that an additional challenge to remote auditing is moving the camera steadily and being able to see in detail. As such, the company has been toying with the notion of using a two-camera system in which one camera captures an overview and another is used to focus in on particular areas.
Will technology replace me?
Professor Alan Gillies, Managing Director at AGLC Ltd., stepped into the conversation with a vision of the future, suggesting auditing will soon comprise continuous maintenance (ie, connected technology gathering data on a regular basis). He envisions a world in which traditional audits transform into an inspection of these IoT systems and of the employees' understanding of how they work.
But he also noted that remote auditing has been met with resistance, with a lot of people looking forward to the return of traditional inspections.
"Physical audits won't be replaced by remote audits," he reassured. "When technology 'disrupts', we change the nature of how things work, we don't replace them entirely.
"We'll transition from a system that essentially takes a snapshot, to a continuous approach, whereby auditing will ensure the data we're gathering is reliable."
Prof Gillies did add, however, that there will be challenges; rather than worrying that technology will steal jobs, he suggested that workers focus on "getting prepared for this brave new technology world".
"The nature of people's roles will change," he continued, "and it will require new skills."
The idea of technology taking over jobs isn't new; there's even a website where you can see how likely this is to happen, but I agree with Prof Gillies's thinking – technology is designed as a tool to help and enhance, and it's always going need humans to facilitate it. Moreover, as advanced as artificial intelligence (AI) becomes, I do not believe we'll ever see a robot that is capable of real emotional intellect – a quality which will never become redundant.
Industry 4.0 is an opportunity to make our jobs more interesting, Prof Gillies added, with the tech carrying out mundane tasks and the human more complex issues. "Technology is good at assessing risks and issues we're familiar with, but people are good at spotting novel problems."
"The industry is learning and the industry is improving," added Zheng. "Technology makes things possible; with the combination of people and tech, we are confident the supply chain will be more transparent."
The goal should be for technology to make auditors better at their jobs and food safer – and who doesn't want that?
Related organisations
Related people