Nasty surprises may await following lockdown lifts
As we eagerly wait for the end of lockdowns, Professor Chris Elliott urges the food sector to be wary of some devious companies taking advantage.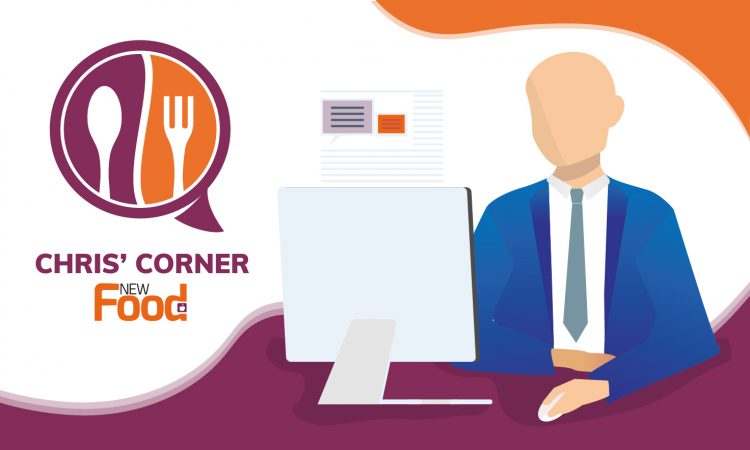 I was speaking with a colleague recently about the eagerly awaited end to lockdowns and he likened it to the Roaring Twenties. For those who aren't familiar with this expression, it relates to a decade of economic resurgence that followed the First World War, which saw huge growth in restaurants and café culture, among other things.
How many among us are waiting for the same thing now; to dine out with family, to have that coffee, cake and a conversation in a nice café or a tasty pub lunch with pals? Our hospitality industry has been one of the most badly affected during the pandemic and they must be hoping we all have missed the freedom of dining out. But of course, it's not just this particular industry that's waiting for economic recovery, the food service sector has been hit hard too.
When I started to think of this in terms of supply chains, some worrying thoughts come to mind. There must be vast quantities of food stored across the country; I'm sure the majority of this has been properly stored and will not cause any issues in terms of its safety or indeed quality; however, in the world that I often work in (ie, food fraud), I worry about the potential opportunities for some unscrupulous companies.
Top of my list of concerns is around red and white meat and eggs; the range of possible issues I can envision extend from passing frozen goods for fresh, changing expiry dates, and most worrying of all, the real risk of serious cases of food poisoning.
It's one thing to flag up this potential public health risk but another to try to avert it. I have no doubt our Environmental Health Officers and Trading Standards Officers will be doing their utmost to check, inspect and advise where and when they can. However, the onus from both a moral and legal standpoint is on the food business companies to ensure that they are not buying goods which are substandard and may cause harm to their customers.
Buying from reputable sources is a must and asking all the right questions about the provenance of what is purchased is also crucial. Looking for evidence of changed labels is another quite straightforward way to spot irregularities. I have no doubt there will be a lot of calls made to food businesses offering great discounts on many types of products, and there will be equally compelling reasons why the offers are so good. One of my often-used expressions is: If it seems too good to be true it probably is.
We all want to support our beleaguered food service and hospitality sectors and look forward to doing so in the not-too-distant future; however, these sectors must ensure that what is served is safe, authentic and of the quality we all expect.
We want roars of satisfaction not roars of complaints.