Creating healthy snacks and a healthier planet
This International Women's Day, New Food hears from Sara Roberts, a female leader challenging the norm for small businesses on the stand against climate change.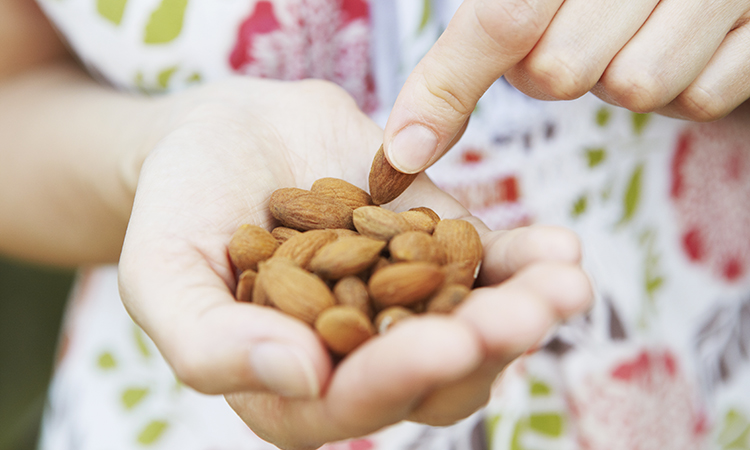 Health food boss Sara Roberts was inspired to revolutionise the snacking industry during an all-night visit to her father's hospital bedside.
Exhausted and hungry, she recalls making a 3am trip to the corridor vending machine, where she was dismayed to find only a selection of crisps, chocolate and fizzy drinks.
"A poster next to the machine warned me that 'diabetes and obesity kills'," said Roberts. "But the machine offered only the usual selection; there were no healthy choices. It was the moment which inspired my own personal wellness journey and my decision to start the business."
In 2015 her Edinburgh-based food business, Healthy Nibbles, was born. The company, which describes its products as 'health food with a conscience' creates snack boxes with healthy treats and is on track to turn over £1.5 million this year.
Not content with helping to transform the health food industry, Roberts is now turning her business 'green' and spreading the message to encourage other brands to follow suit.
Her call comes as the UK gears up to host the United Nations Climate Change Conference (COP26) in Glasgow this November.
"COP26 is a significant event where countries can present their plan to reduce carbon emissions," she said. "It has an opportunity to impact the general public at a local level, demonstrating the importance of Net Zero and actions individuals can take. However, as with an event of this nature, its impact and importance are only quantifiable through the action and results."
She explained how Healthy Nibbles is doing its part as it works towards its net zero goals: "We are committed to continuous improvement with sustainability being a key part of what we do. Last year we changed our packaging to be plastic free and it is now produced using 100 percent recycled materials, which are in turn recyclable. We only use water-based inks and biodegradable labelling and tape."
She added that the company has also become more mindful of business. "Due to the pandemic, online solutions have become more acceptable, making this an easier and quicker win, but it is something that will be continuing when restrictions lift," she explained.
She continued: "Within our supply chain we work with many small producers and assess suppliers' impact and what they are doing in terms of the environment and sustainability."
While Healthy Nibbles is already making changes to reduce its carbon footprint, Roberts is keen to inspire others to also join the 'race to zero'.
"We are proud of our achievements as a small business. However, we are equally aware that it is only through collaboration, improvements at scale and encouraging others to join the net zero journey that true difference will be made."
She concluded with some key advice for other businesses looking to make small changes with big impacts:
For new businesses, put sustainability and impact at the forefront of the planning process
Identify quick wins and then review and scale up
Don't underestimate guidance, education and support to help you along the way – there are a lot of free, immediately available, resources
Find out what other businesses are doing and learn from them along the way.
Biography

Sara Roberts is CEO and Founder of Healthy Nibbles.