How technology and food delivery apps will restore the food industry
Jambu Palaniappan discusses the ways in which Covid has accelerated technology within the hospitality sector and how it may redefine dining-out.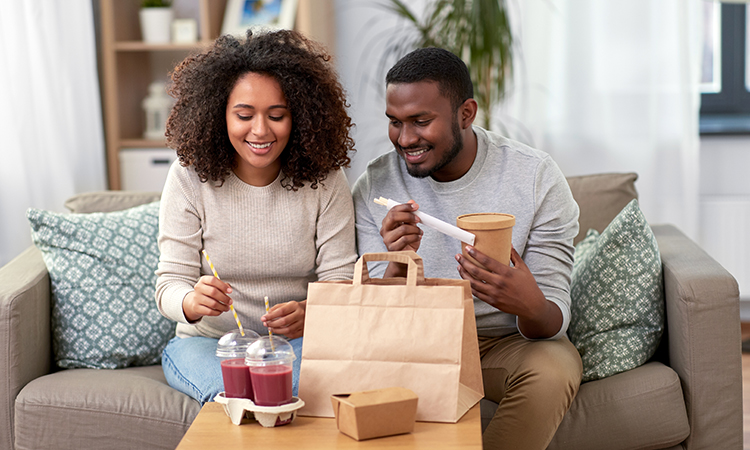 With more and more of us ordering food from home, restaurants will need to adapt to keep up with demand.
COVID-19 has taught the world a lot more than just how important hand washing is. The onset of the pandemic swiftly uprooted many industries and, with restaurants and bars forced to shut up shop to slow the spread of the virus, many had to swiftly adapt to in order to keep their heads above water. This often involved moving their business onto a food delivery app. 
As the world begins to make plans for a post-Covid future, food retailers and manufacturers are increasingly looking to technological innovators to enable them to flourish in this constantly evolving landscape. 
Delivery apps
Over the past five years, at least throughout much of Europe, food delivery services have grown in popularity to the point where restaurants are usually listed on at least one. However, as the pandemic has swept the globe – and traditional sit-down establishments were periodically forced to close – the number of bars, restaurants and even supermarkets signing up to food delivery services has increased dramatically.
While the adoption rate of these services has been amplified by Covid, food delivery apps will undoubtedly continue to play an enormous role in the restoration of the food industry, even beyond the pandemic.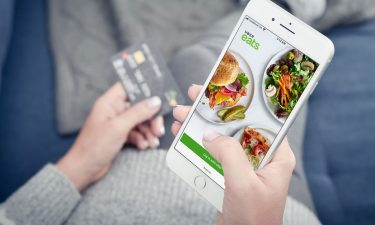 The proven success of many restaurants' endeavours to go digital through the use of accessible food delivery apps has redefined the idea of 'restaurant'. A sit-down restaurant can now operate in the same way as a food truck or a delivery-only takeaway.
In the post-Covid world, consumer lifestyle changes will mean that, for restaurants, a hybrid infrastructure might be necessary in order to continue operating successfully. This is because the number of occasions in which someone might order food for delivery has increased dramatically, and the requirement for physical space for patrons is diminishing. In the not-so-distant future, many new restauranteurs will likely choose to capitalise on the growing demand for home delivery and operate 'dark' or 'virtual' kitchens, which are traditionally much smaller premises dedicated to fulfilling online delivery orders. Tech startups such as Deliverect, which creates a central hub between food delivery service providers and restaurants, is just one of many start-ups that are helping the food industry to become more efficient and to grow and adapt.
Of course, it is unlikely that restaurants will choose to move to a 100 percent virtual infrastructure. After all, people will likely always want to go out for a meal with friends and family. But, whereas five years ago ordering a takeaway might have been a one-off treat, nowadays, ordering food for delivery is far more common.
As people choose to order more of their meals online, restaurants will need to adapt. In the future, food delivery apps and start-ups will play a significant role in ensuring that food establishments, whether sit-down restaurant or virtual kitchens, can operate without hindrance.
Supercharge the supply chain
Technology is not just changing the way food is consumed, but also the way in which it is produced. Following the onset of the pandemic, breakthroughs in cutting-edge technologies within the automation and robotics sectors have led to some of the most important advancements in the evolution of agriculture, manufacturing and food packaging.
Scientific and technological innovations have also facilitated the growing desire for more plant-based 'meat' products, with more consumers swayed to eat meat and dairy substitutes due to sustainability concerns linked to 'traditional' processes. As a result, many companies have been quick to adapt their customer offerings.
Technology is ultimately the propelling force behind the mass production of synthetic meat products and artificial dairy. Many tech startups, including Perfect Day, which produces dairy proteins from fungi in fermentation tanks, and Impossible, which produces plant-based substitutes for meat products, have seen enormous growth over the past few years
Looking ahead, technologies that enable automation and mass-scale production of synthetic and plant-based products will prove invaluable, not only in ensuring that we continue to build a greener, more sustainable future for the food industry as a whole, but to ensure the highest standards of health and safety are upheld, both for factory workers and the food they work with.
Although many restaurants are presently struggling with the sudden, seismic shift that Covid has caused, and it is evident some hurdles remain, it is also clear that the future of the food industry relies on technological innovation. The technologies that have so far helped the food industry to move forward during the pandemic represent only a small proportion of what is to come in the future. Technology is evolving every day and new start-ups are consistently entering the market with smart and innovative ideas, helping to lead the way towards a brighter and more sustainable future.
About the author
Jambu Palaniappan is Managing Partner of OMERS Ventures in Europe. Previously he led Uber's international expansion in EMEA and India, and headed up Uber Eats EMEA. Jambu is a Non-Executive Director of JustEat PLC, and studied Public Policy and Economics at Vanderbilt UniversUber Eats ity.
Related organisations
Related people