Risk analysis and UK authorisation of substances in food and feed – what you need to know for January 2021
Phil Flaherty, Head of Risk Analysis and Trade Policy Unit, FSA, offers clarity on soon to come changes related to risk analysis and UK authorisation of substances in food and feed.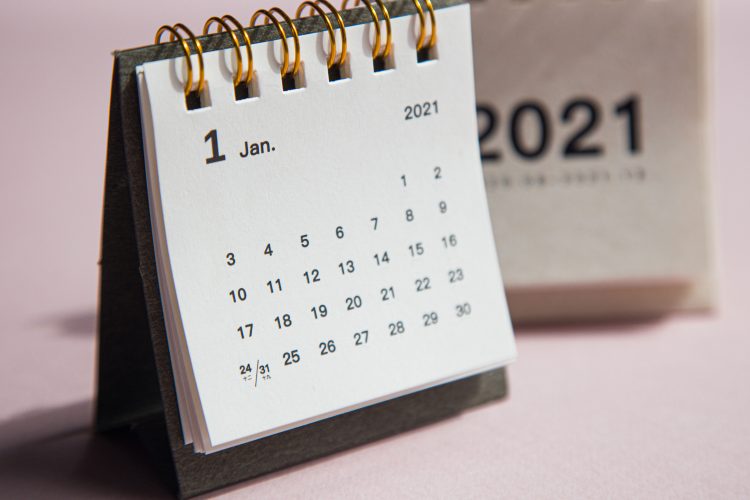 When we leave the EU in January 2021, the Food Standards Agency (FSA) and Food Standards Scotland (FSS) will take on responsibility for recommending whether new food and animal feed substances and processes are authorised for the UK market.
What's changing in January 2021?
Currently, all home-produced and imported food and feed products sold in the UK must comply with EU regulations. This includes substances such as food and feed additives, flavourings, genetically modified (GM) foods or food contact materials, which are known as regulated products.
In the European Union, these authorisations are adopted by the European Commission, based on risk management decisions that take into consideration the risk assessments of the European Food Safety Authority (EFSA).
From 1 January 2021, it will be the FSA, alongside FSS, that will be responsible for this process, with Ministers making the final decisions, ensuring that the high standard of food safety and consumer protection we enjoy in the UK is maintained.
This will be done through our risk analysis process, which investigates food safety risks, including whether new food and animal feed products and processes should be authorised for the UK market.
What is risk analysis?
The FSA's risk analysis process involves risk assessment, risk management and risk communication and uses science and evidence to provide advice to Government, business and consumers on food safety risks. It is the process of estimating risks to human health, finding ways to control these risks, and communicating both risks and controls to the people who need to know.
As well as food safety, it can also consider other factors such as animal welfare, environmental and economic impact. Issues range from control of pathogens (eg, COVID-19, listeria) and allergens, to GM processes and much more.
The advice that comes out of risk analysis is based on science and evidence, not on wider political pressures.
From January 2021, we will use this process to advise Government ministers on authorising new products coming to market – like additives and flavourings – from the UK or further afield.
What's new?
Although advising Ministers on the authorisation of new products for market is new to the FSA, risk analysis itself is not. It's something we have been doing for a long time, in line with international guidance, including that from Codex Alimentarius.
For example, in 2015 we carried out risk analysis on runny eggs and updated our advice to state that vulnerable groups could now safely eat raw or lightly cooked UK hen eggs if they bear the British Lion mark; more recently, our risk assessments on the transmissibility of COVID-19 through food enabled us to provide guidance to help business and consumers to understand the issue and act accordingly.
However, from January 2021 our remit expands. Taking guidance from our Science Council and the Advisory Committee for Social Science (ACSS), we have developed our risk analysis process to ensure that it has the scientific integrity and rigour that will be needed when we will take on responsibilities previously undertaken at an EU level. This includes a clearer separation between our risk assessment and risk management functions, an expanded role for our Scientific Advisory Committees (SACs), and the appointment of over 100 new scientific experts and support staff.
For regulated product authorisations, we have developed a new UK process for evaluating regulated products such as food and feed additives, enzymes, flavourings, novel foods, GM food and feed.
How will the process for regulating new products work?
To minimise disruption, regulated product authorisations will be based on the process and requirements at EU level. After an application is submitted, we will carry out an assessment to decide if the product or process is safe for the UK market. Based on this, and taking into account any other legitimate factors, we'll make a recommendation to Ministers who will decide on whether the product should be authorised. If so, this will be done through new legislation.
If a product or process has been authorised by the European Commission and the necessary legislation is in place and applies by the end of the transition period (1 January 2021), that authorisation will remain valid in the UK. However, businesses will need to use the FSA authorisation procedure to make changes to or renew an existing authorisation.
What products will require authorisation?
From 1 January 2021 authorisation will be required before the following regulated food and feed products can be sold in the UK:
Extraction solvents
Feed additives
Flavourings
Food contact materials
Food additives
Food enzymes
Genetically modified organisms as food and feed
Irradiated food
Novel foods
Smoke flavourings
How can I find out more?
You can find out more about risk analysis and the UK regulated products authorisation process by joining members of our team at a webinar. The team will explain how the process will work and what it means for you. It is an opportunity for you to find out more about:
The risk analysis process in operation from 1 January 2021
What you will need to do to apply for regulated product authorisation in the UK
The impact of the Northern Ireland Protocol on risk analysis from 1 January 2021.
Two webinars will take place on the dates below, covering the same areas:
Thursday 12 November 2020 (9.30-11.00 GMT)
Monday 16 November 2020 (14.00-15.30 GMT)
To attend, please register online.
About the author
Philip Flaherty has worked as a Head of Unit within the Food Standards Agency's (FSA) Policy Directorate since January 2019. He has been a British civil servant for over 20 years, starting at the Health and Safety Executive before joining the FSA in 2003 to work on the implementation of the General Food Law Regulation. After this he held a range of roles in the organisation, including Head of EU Regulatory Reform and Head of Meat Hygiene Policy. Between 2014 and 2019 he worked for the Foreign and Commonwealth Office as First Secretary for Food and Veterinary issues at the UK Representation to the EU. He is currently Head of Risk Analysis and Trade Policy Unit.
Related organisations
Related regions