What makes a great food testing lab partner?
Charon Willis from PAS highlights some key considerations to bear in mind when it comes to ensuring the right level of partnership from contract laboratories.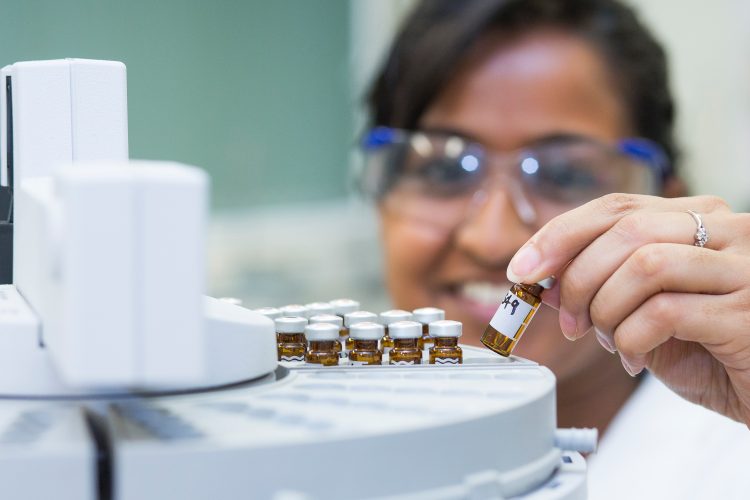 Selecting an analytical testing service provider can be multifaceted. Just imagine there was a laboratory comparison site, what selection criteria would you input to find that trusted partner and the best choice for you? Here, I outline a few things worth considering…
Technical competence
The basics – a recognised international standard against which a certified audit body and qualified auditor has given them approval.
A laboratory accredited to the international standard for testing laboratories, ISO 17025, will have proven systems. This helps confirm technical competence, choice of suitable test methods, that they committed to the highest standards of quality and accuracy and also are impartial and motivated to demonstrate continuous improvement.
How do they measure their own performance?
Obtaining the correct result is paramount of course, and proficient results should demonstrate that both accuracy and precision are being achieved. In addition, most labs want to maintain a good reputation, and customer service is usually recognised as a key part of that – whether it is account management, quoting, reporting, or availability to talk with the technical teams. This becomes especially important when issues are encountered.
Peer recommendations are ideal to whittle down choice. In our experience, the main reasons given for moving away from an existing testing provider are that the current incumbent takes too much time to respond, suffers from too frequent delays, or does not proactively communicate information, such as increasing prices in a contract without informing you.
Start with the end in mind
Testing usually serves a simple set of purposes; that it is safe, authentic, legal and of high quality, as well as confirmation that the product delivers on brand and meets claims regarding unique selling points.
The tests, however, change throughout the lifetime of the product, for example, inception, product development and refinement, compliance with customer requirements, maintenance and due diligence and issue investigation management. These can impact your choice of partner or tax the desire to select a single provider.
Routine vs specialised testing
Few laboratories can do every test needed, so which choice comes first – the one for routine or the one for specialised testing?
Often, appointing a provider for large quantities of testing require contracts and tenders. So, the question is whether selecting a laboratory based on the larger routine test volume is the most suitable decision for maintenance and due diligence? If so, will that service provider be willing to manage the remaining tests using subcontracting for you? The potential risk here is the communication chain is longer and reduces effectiveness when technical discussion is needed with the specialist. Or is the best option to build a relationship from the beginning with a supplier that covers the tests that are low volume, non-routine, more specialised and use investigation experts that can resolve issues? This could work on the basis that it is easier to subcontract the routine and perhaps involve less complex tests. It also means the specialist is able to build up experience of your products and can quickly call on that knowledge.
The choice is then whether the rest is better managed under your direct control or by the specialised lab on your behalf.
Direct access to an expert can be key
A testing partner should be able to advise on tests, accounting for the unique nature of your products, processes, any claims, and the regulatory requirements. Interpretation of what the results mean can be reasonably expected and choosing a supplier who will offer free advice on whether results comply with, or exceed, legislative limits or guidelines is worth considering.
How much input is needed from your partner?
The expectation of the depth and breadth of knowledge required of an ingredient supplier, a manufacturer, importer, or retailer can be, quite frankly, mind boggling. For this reason, questions such as how to report dioxins or when is it advisable to test for acrylamide, or 2-MCPD, 3-MCPD and glycidyl esters are useful, if only to endorse what you thought.
A laboratory team with a broad scope of expertise and in-depth knowledge of food supply chain challenges can react swiftly and from a bespoke array of perspectives. This can support overarching business strategies with a practical solution, perhaps for new product development, assessing risk management, HACCP and other control processes, or investigating foreign body and contamination issues. Selection of a partner that relishes these challenges is advantageous.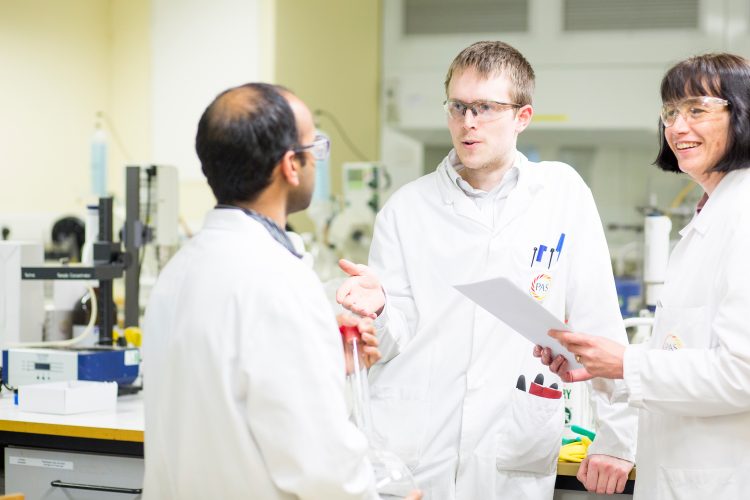 If there is limited technical experience available in your business about a particular issue, a laboratory that has an experienced team that can help understand what the problem is, be it an unusual taste, odour, texture, a foreign body, a microbial contamination, is an asset and worth having in your contacts to help through an investigation and the decision-making process of what to do now and in the future.
Supporting important brand values and company strategy
For example, samples might be transported abroad; this can be done quickly, but does it suit your green targets reducing CO2 emissions if air flights are used?
Help when the unexpected happens
For the food, feed and supplements sectors, continuity of supply, including an analytical service, can be critical. Businesses will have crisis management and contingency plans when the worst happens.
COVID-19 challenged these plans when social distancing was introduced – this was not something many plans had previously anticipated or accommodated. Implementing the two-metre rule is challenging in a laboratory with specific areas such as fume cupboards or laminar air flow cabinets, and leads to limited numbers of personnel in a lab at any one time. Many overcame the physical and mental challenges needed to protect staff. How did your partner manage things for you? Could they offer essential testing if you needed it?
Information security
Many laboratories can provide certificates, reports and dashboards on customer portals, even linking exports from their system into yours. Processes and policies at the laboratory end are addressed in the accreditation standard, and as recipients you will be provided with your personal log on and expected to maintain confidentiality. With the increasing threat of hacking, choosing a supplier who prioritises data protection is vital.
Future proofing: forming a two-way partnership and sharing information
Mostly, the information flow goes one way; from your testing provider to you, and several examples have been mentioned above on how to receive added-value services and insights.
Internationally recognised and published analytical methods are preferable, however, some products (for example with high fibre, colour, sugar, oil, or made with high temperature processes) may require special attention during testing, such as adjustment to homogenisation or extraction or detection to achieve the sensitivity needed and the right results. This also holds true where the end consumer desires novel or unusual ingredients, for example, different sugars, insects, sea moss, or the interesting array of plant and seed extracts that are being employed, or, indeed, processes such as UV treatment or microbial fermentation.
The lab will always appreciate as much information as possible about the product so that they can confirm that the method is still suitable, or to ascertain adjustments to the international method or even the creation of a new method for you. All labs should be happy to sign a non-disclosure agreement to protect both parties.
While many laboratories have their own, or access to, horizon scanning tools, it is important to realise as manufacturers you may have access to information that they do not. For example, the Food Industry Intelligence Network (Fiin) is confidential to food business operators. Therefore, you may be aware of an alert that is not widely known which could impact your own supply chain. With this background information increased tests can be requested.
About the author
Charon Willis has more than 25 years of food industry experience and an MSc in Food Analysis and Composition. Her experience includes hands-on chemistry analysis, as well as providing advice to laboratories around the world on testing foods, feeds and supplements, quality management, and laboratory layout. In her current role as Commercial Manager at PAS, she will endeavour to find customers the best expert to help with food, feed and raw material testing services, or consultant for legal, safety, authenticity, crisis management and issue investigation.
Issue
Related organisations