Building on consumer preferences shaped by the pandemic
Anneke van de Geijn from FrieslandCampina Ingredients Food & Beverages explores how some of 2019's trends, such as conscious and personalised consumption, have been shaped by COVID-19 and how manufacturers could build upon these evolving preferences.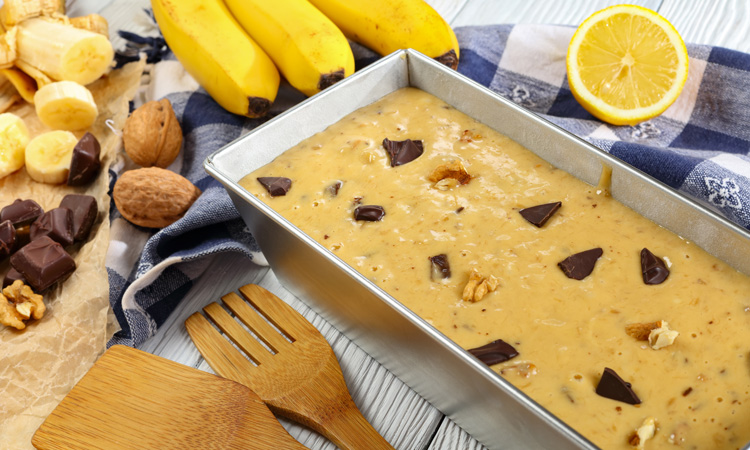 The ongoing COVID-19 pandemic has seen bars, cafés and restaurants close across the globe temporarily, and people are spending more time at home than ever before. In the late summer of 2019, FrieslandCampina Ingredients' annual Trend Report identified three key trends in the market. Now, a special edition, issued in light of the rapidly changing world, examines what's new and how manufacturers can build on the main drivers in the food and beverage industry and the latest consumer preferences.
Shifting trends
Three global macro-trends FrieslandCampina Ingredients Food & Beverages identified last year – experiences engaging all senses; conscious indulgence; personalise it yourself conveniently  – remain relevant. Our special extra edition reveals that we are now witnessing some important sub-trends, which become apparent as consumers adjust to a new normality.
Small indulgences with a bonus
Even before COVID-19, concerns left consumers more conscious than ever about their health, and interest in food and drinks with a nutritional benefit was increasing. The Food & Beverages listening research from 2019 reported that a quarter of all online conversations around 'conscious consumption' in Asia-Pacific in the past 12 months were about how products can help consumers stay healthy.
Conversely, not being able to visit a favourite restaurant, meet up with friends and family or travel on holiday means small indulgences are now being appreciated more than ever. Foods and drinks that feel like a treat, but that come with incidental goodness, are a smart solution to enjoy indulgence and goodness at the same time and bring some optimism and positivity.  
Trending recipes in our Trend Report Extra Summer Edition include a refreshing ice strawberry green tea with the added bonus of a probiotic foam topping. In the bakery segment, an authentic Mediterranean-style olive oil tear 'n' share bread with heathier oils also proved popular.
A flavour of nature
Consumers are still looking for foods and drinks that engage all their senses – taste, looks, smell, feel and even sound are all important. Multi-sensory indulgence is a still a relevant need.
However, we are seeing a more conservative attitude to indulgence in recent times. The flavours of nature, and ingredients more usually associated with the beauty or personal care industry, are migrating to people's plates. Our listening study has identified a 5.2 percent increase in online conversations about the Japanese cherry blossom sakura, and a five percent rise in chats about charcoal.
A rose (n)ice cream – with the goodness of added probiotics – or a striking-looking charcoal latte could offer just the touch of indulgence needed to boost spirits right now. Especially when we're forced to communicate online and showing our home creations via online websites, these concepts with a touch of nature yield creatively share-worthy results.
No waste, good taste
Our inaugural trend report identified a key trend in personalisation, with limitless toppings for cake, ice cream, coffee and other drinks allowing consumers to make their personal creations. We now see a blending of trends, combining great flavours with a conscientious approach to reducing waste.
Consumers whose favourite coffee bars are currently out of bounds, are seeking solace in recreating their foodservice-inspired favourites at home. With dining out not an option during the COVID-19 pandemic, people are finding clever ways to embrace the zero-waste culture and conjure up tasty treats from what they once considered to be leftovers.
Browning bananas transformed into a deliciously moist and moreish bread that makes the perfect teatime treat. Fruit that is past its best makes the perfect coulis to top it off, and helps consumers to be environmental conscious at the same time.
In it together
With the news headlines dominated for weeks by the COVID-19 pandemic, no individual or business has been left unscathed or unchanged. We are all in this together.
FrieslandCampina Ingredients Food & Beverages remains positive and optimistic about the future. Now that we are starting to see enlightenment in some regions, it could be the perfect time for some of us to refresh menus with these latest trends in mind and explore together how we can shape new normal food and beverage trends. At FrieslandCampina Ingredients, we're as curious as everyone else what the world will look like after this and look forward to the new times to come.
About the author
Anneke van de Geijn has been with FrieslandCampina for nearly 12 years now after finishing her studies in Mechanical Engineering and starting her career at Unilever back in 2005. In her current role as Global Marketing Director Food & Beverages within the Ingredients division, Anneke brings experience in both the B2B and B2C market to her day to day work, being passionate about research & development and embedding her motto in everything she does: always understand what problem you are solving in the market.  With her diverse experience in the F&B industry, Anneke is highly skilled in fulfilling the customer's needs and cooperating with customers making sure every application meets the 'total wow factor' factor in terms of sensory aspects. She strives to deliver the best personal experience for every individual externally but also internally with her team at FrieslandCampina – without compromising on safety and quality.