Is 'organic' the missing ingredient in food integrity?
New Food shares a frank and insightful conversation with Planet Organic founder, Renée Elliott, to hear her thoughts on integrity, trust and why she considers organic to be superior.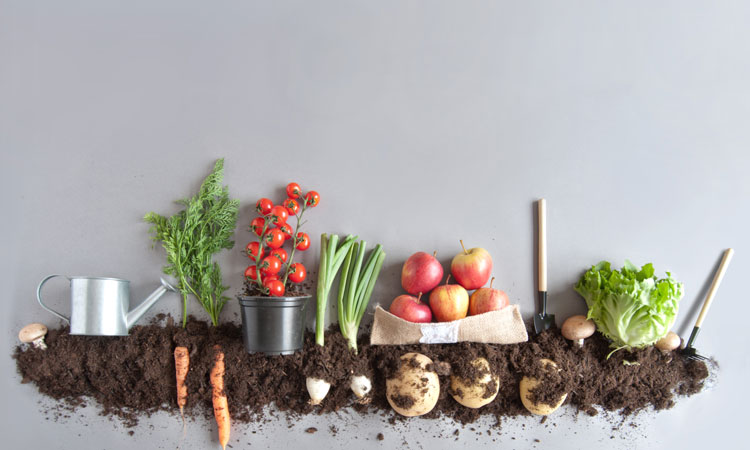 As you will have heard, the New Food team made the difficult but necessary decision to postpone its Food Integrity event which was due to take place on 18-19 March. The events team has moved quickly to confirm new dates for our annual conference and we can now announce Food Integrity 2020 will take place on 29-30 September at Twickenham Stadium, London, United Kingdom. Here, New Food catches up with Renée Elliott, founder of London supermarket chain Planet Organic, who will be speaking at the conference – full agenda details are to follow very shortly!
"Integrity is what Planet Organic was founded upon," Elliott said. "It means being honest and transparent and having a responsibility to deliver above all things a high-quality product that is grown in a sustainable manner." 
She continued, "I personally believe the best quality food is the kind that is the least processed; it's organic, seasonal and, where it can be, locally sourced." 
For Elliott, the tightly regulated methods of producing organic food means that integrity is part of the package. "It has a legal definition with detailed standards and regular inspections," she pointed out. "This is not true of conventional farming." 
Elliott believes that consumers are "naïve" when it comes to nutrition and "far removed from the food chain," which creates challenges. "Some people are eating healthier, certainly, (and) are being conscious of sustainable practice.  Moving toward more plant-based eating is a great step, but understanding nutrition along that journey is very important." 
Trust in the food and drink industry 
Elliott feels that the best quality food is the kind that is the least processed; organic, seasonal and, where possible, locally sourced. "Consumers are extremely trusting and that's what inspired me to start Planet Organic."
When Elliott was at university she read a book called 'Diet for a Small Planet' by Frances Moore Lappé', which outlines the environmental toll of meat production. "I read it and said 'They're feeding me that? They're feeding that to cattle, treating them like that, doing that to our water and soil!' I had always eaten what was given to me, I had trusted that someone somewhere had my best interests, that they were making sure the food on my plate was quality…after that I became a vegetarian and moved to organic." 
Elliott wanted to create a shopping environment that "people could trust" and so Planet Organic came to be. "My belief is that consumers trust me, they trust Planet Organic; they don't trust the rest of you guys," Elliott explained. "In order to gain trust, you have to treat people with respect. You have to be transparent; you have to tell them the truth.  
"I think the industry has benefitted quite happily from people not understanding food and farming practices and processing practices. The reason people haven't known about battery chicken farms, for example, is because industry has kept it hidden. A battery chicken farm has never been exposed willingly." 
In terms of advice, Elliott believes that integrity means delivering on brand values. "What are you trying to do? What's important to your brand? And once you define that, you then need to support and deliver on that, because your brand is your promise to your customer." 
Investing in organic
However, organic food is notoriously expensive, so what about those who have to opt for the most affordable option? 
"People now spend less on food than in previous generations. Today we're spending a lot more on electronics and leisure; you spend money on what you care about. I spend a fortune on food. I put money into food because it's the most important thing to me; my health is the most important thing. And the simple truth is that organic food is better quality: quality
costs money," Elliott said. 
"But for those who really cannot afford to buy organic, I would advise buying the food that you eat the most, organically. So, if you eat lots of apples, buy organic apples. You can also eat less meat; pay the same amount for organic meat but the portions will be a little smaller."
The main area that consumers need to improve on, according to Elliott, is nutritional value. She explained that organic can still be junk food and a deeper understanding of what we put into our bodies needs to be fostered. "To improve health and nutrition,  stop drinking fizzy drinks, reduce or avoid sugar, stop eating fried foods and refined carbohydrates. Then, eat better by making little shifts in your diet over time. You could massively improve health before you buy organic. Eating better is a journey."
"The Soil Association has the Food for Life programme where it works with schools to teach children in a very holistic way about growing and cooking food and nutrition. And what they're finding is that children are encouraging their parents to be more involved. If you want to change food culture you have to start with the young generation." Elliott does not consider nutritional understanding to be the responsibility of industry, however, but instead believes it should be taught in schools. 
She added as a final thought, "I am looking forward to a lively debate at Food Integrity 2020 and a chance to raise awareness and create understanding." 
Biography
Renée Elliott founded Planet Organic, the UK's first organic supermarket, in 1995 and changed the way the UK thinks about food. With her mission to promote health in the community, Renée challenged conventional retailing and showed that values-led, commercially-driven business is 'good business'. She's volunteered at the Soil Association since 1999 as a crusader for organic food and now also volunteers for Garden Organic. Renée has written four books, one of which was called 'a kitchen essential' by Gwyneth Paltrow.
Renée will be speaking at Food Integrity 2020. To find out more about Renée's contributions, and to view the full agenda for the event, click here. 
Food Integrity 2020: a note from the Editor…..
This decision on the new Food Integrity dates has been taken in line with the latest advice from global health bodies, governments and industry on the continually evolving best practice health considerations and ongoing travel restrictions. We will continue to monitor the global situation extremely closely to ensure the highest levels of safety for all stakeholders.
We know how much effort goes into planning, and how important these events are to the industry and your businesses. The New Food team would also like to personally thank our attendees, exhibitors and speakers. Your continued patience, positivity and support is deeply appreciated, and we will keep you informed so that you can be part of a really successful event.
We remain available to answer any questions you may have and look forward to welcoming you in the autumn.