Using NMR for brand protection and ensuring supply chain integrity of wine
Intro
There is increasing  global demand  to establish the authenticity of food products by demonstrating an unbroken supply chain from the source through to the final consumers.
Assuring  authenticity and integrity of wines protects the brand of a wine manufacturer or distributor, along with  reputations of wine regions or appellations for wine growers and associations.
With the advent of new tools such as NMR, the gap in supply chains  can be filled in to complete the chain of authenticity.
By working directly with growers and producers in the US wine industry,  ETS and Bruker have engaged in a collaboration to build the database of American wines for  origin and grape variety of US wines.
Webinar overview 
In this webinar, Gordon Burns, President of ETS Laboratories, begins by introducing the application of Proton NMR, a direct and highly reproducible technique for wine analysis. 
The spectra, or digital signature, contains hundreds of signals that provides information about the composition of wine. The spectra combined with statistics allows the creation of robust databases, providing a reference for the contents, varietal, and region of production of wine.
Verification creates trust: Gordon also explains explain how the Wine-Profiling 4.0 method is used in a daily routine to test wines and safeguard their value.
NMR helps address the demand from global wine consumers for reassurance of the origin and integrity of what they buy. The consumer's appetite for proof extends from the vineyard throughout the supply chain to the point of sale.   
What to expect
Attendees can expect a brief history of ETS and their collaboration with Bruker. How the NMR as a technique provides value for the wine industry for addressing the needs for brand protection and supply chain integrity.
Gordon Burns explains how ETS is using NMR and the  Wine-Profiling 4.0 application  to track and authenticate wines, as they travel from the vineyard, through the global supply chain and all the way to the consumer's glass.  
Key topics  
Introducing NMR, a powerful technique for wine analysis and its advantages over other techniques
An introduction to ETS and their collaboration with Bruker
How ETS is using NMR and the Wine-Profiling 4.0 method in a daily routine for checking composition and authenticity of wine, in particular for the verification of the country of origin, region, appellations, and grape variety.
The importance of NMR for brand protection and securing supply chain integrity
Who should attend?
The webinar will appeal to wine producers, wine companies who import and export wine, wine associations, retailers as well as customs and border protection agencies, official control laboratories, and people who are involved in supply chain management and food testing.
Keynote Speakers:
Gordon Burns, President and Technical Director, ETS Laboratories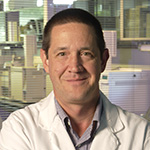 Gordon Burns is the President and Technical Director of ETS Laboratories, a group of six independent laboratories serving the alcoholic beverage industry in the United States and internationally. He founded ETS with his wife Marjorie in 1978 in Saint Helena, California. Mr. Burns has served on and supports the American Society of Oenology and Viticulture's Technical Projects Committee and the Wine Institute's Technical Advisory Committee. He has also served as Section President of the Association of Official Analytical Chemists. Currently, Mr. Burns serves on FIVS' Scientific and Technical Committee and FIVS-Abridge's Technical Advisory Council.
Edurardo Nascimento, Field Application Scientist, Bruker BioSpin USA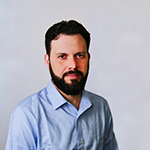 Eduardo Nascimento holds a doctoral degree in Chemistry with experience in NMR-based metabolomics of biofluids and food. As a Research Associate worked on the development of analytical methods for red meat and beer analysis using HPLC-SPE-NMR and matrix-assisted DOSY. In 2013 joined Bruker do Brazil as an Application Engineer responsible for NMR installation, training, and customer support. Since 2016, he is working as a Field Application Scientist in charge of pre and post-sales activities focused on TD-NMR and Screener systems (FoodScreener and IVDr) at Bruker BioSpin in the United States.