New survey finds high salt levels in savoury finger foods
A new survey by Action on Salt has found that one in four savoury picnic foods are dangerously high in salt.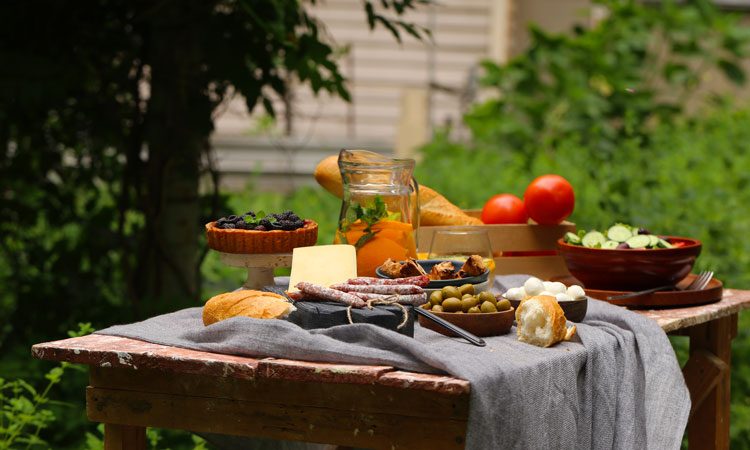 A new UK survey, which analysed 555 savoury picnic finger foods available from retailers, has highlighted the high levels of salt in these products whereby one in four are high in salt and would qualify for a red label on front-of-pack (FOP).
The results of the survey, by Action on Salt, has prompted the group to call for the immediate compulsory front-of-pack nutritional labelling on all picnic savouries.
Action on Salt surveyed all available cooked savoury finger foods in the chilled aisle of each supermarket, including:
Scotch eggs
Quiche, tarts and frittatas
Sausage rolls
Pork pies
Antipasti
Cooked packs of meat.
All vegetarian equivalents of these products were included too.  Nutrition data was collected in May 2019 from product packaging and online in Aldi, Asda, Iceland, Lidl, Marks & Spencer, Morrison's, Sainsbury's, Tesco, The Cooperative and Waitrose.
The survey found that some olives contain double the salt concentration of seawater, whilst other products have more salt than a McDonald's hamburger and fries, and more than one in three of products were higher in salt than their average salt targets.
"This survey highlights just how easy it is for consumers to unknowingly eat huge amounts of salt and saturated fat hidden in savoury snacks and picnic favourites," said Mhairi Brown, Nutritionist at Action on Salt . "Food manufacturers must get on board in our efforts to improve the nation's health.
We want to see the food industry disclosing nutritional information clearly on front-of-pack on all products so everyone can easily find healthier options."
The research found that almost one in three products studied have no colour-coded front-of-pack labelling. Of those products, more than 40 percent were high in salt. The group therefore believe it's imperative that the government salt reduction targets, which states "we will publish revised salt reduction targets in 2020 for industry to achieve by mid-2023" must be comprehensive with clear definitions of the products each target covers.