Staff training is 'key' for PPDS companies affected by Natasha's Law
Simon Flanagan from RSSL discusses what PPDS companies need to consider ahead of the introduction of Natasha's Law.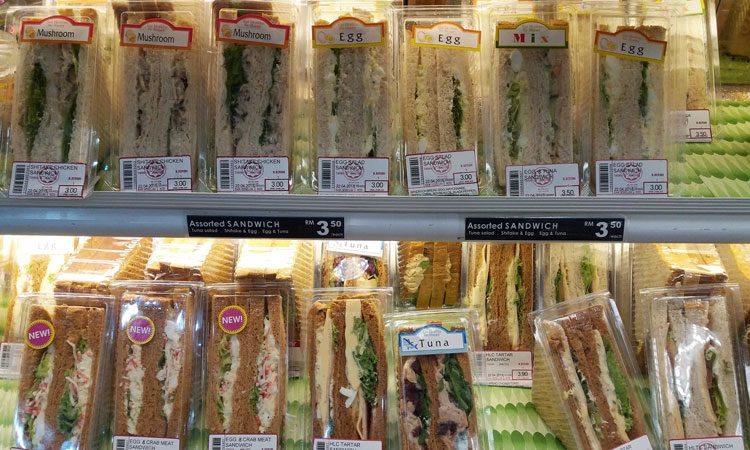 New legislation for labelling of allergens on 'prepacked for direct sale' food (PPDS) is being welcomed as a major turning point for allergenic consumers with Natasha's Law due to enter legislation in 2021. But while industry awaits the detail, there is a lot that can be done to pre-empt its introduction.
RSSL's Simon Flanagan (who was awarded the UK Food & Drink Federation Food Scientist of the Year for his work on helping the food industry better manage allergens) notes that staff training is going to be key to companies delivering on the legislation: "The big question for every food producer affected by the new legislation is whether they want to protect consumers from the risk of allergens. The issue is to work out what practical steps, what procedures and systems are necessary, from the ordering of ingredients through to creating the end product, to ensure that finished product labelling is always correct."
The new legislation will tighten the rules by requiring foods that are pre-packed directly for sale to carry a full list of ingredients – giving allergy sufferers greater trust in the food they buy.
"The single biggest risk factor for consumers is if the 'right' product goes into the 'wrong' package," continued Flanagan. "The same will be true for producers of PPDS foods and also for foods that don't meet the definition of PPDS. So, Natasha's Law is welcome and well intentioned, but the challenge for industry is not merely to meet their legal requirements but to do the right thing by consumers. The awareness of staff will be an essential part of this equation, not just in training what to do, but why."
There is a wider concern too as to whether more labelling will reduce the interaction between some consumers and the food producers: "Whilst supporting the idea of better labelling, we also see that some consumers will place trust in the label, whereas they might previously have challenged staff to explain ingredients," Flanagan explained. "Our view is that staff should retain a primary role in PPDS outlets in explaining ingredients, and having the information available to keep customers well informed about the choices they are making… and to be alert to any potential issues within the outlet that might compromise food safety." 
The government will introduce the legislation by the end of the summer, mandating full ingredients labelling for foods prepacked for direct sale, and the new laws will come into force by summer 2021 – giving businesses time to adapt to the change.