Food Standards Agency fully backs mandatory full ingredient labelling
The FSA has opted for the most stringent of the four options offered in the recent consultation on amending allergen information labelling.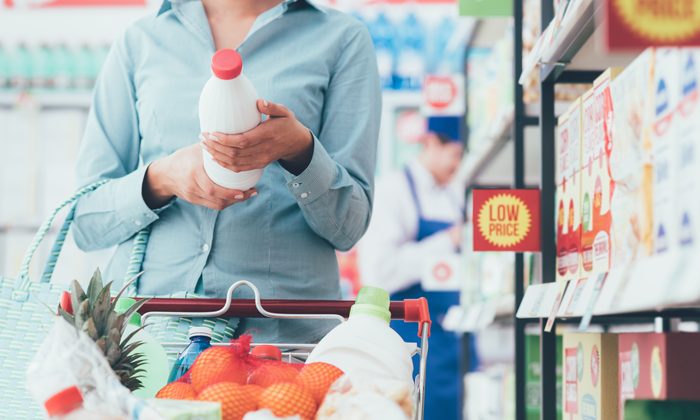 Under the proposed changes, food that is classed as pre-packed for direct sale (PPDS) will require labelling that clearly states the name of the food along with the list of ingredients. Any of the 14 specified allergens still present in the food must be emphasised to stand out in the ingredients list.
Navitas Group, has welcomed the Food Standards Agency (FSA) Board's backing of mandatory full ingredient labelling for foods that are PPDS saying the cost of compliance for foodservice businesses will be less than the cost of a cup of coffee a day
"Of course foodservice businesses may be concerned about the cost of the complying with full ingredient labelling," said Ben Gardner, CEO of Navitas Group  "However, food safety systems in general and allergen labelling solutions, in particular, are not prohibitively expensive even for smaller foodservice operators. For a stand-alone allergen labelling solution, we're talking about far less than the cost of a cup of coffee a day. That has to be worth it to give reassurance and peace of mind to customers with food allergies that their food purchases are correctly and accurately labelled.
"When it comes to food safety our advice to customers and those in the foodservice industry has always been to take a proactive approach and aim to exceed any regulations to remain one level above compliant. We've been advocating better allergy management, greater allergy awareness and tackling potentially unsafe food allergen labelling with our food safety monitoring and allergen labelling platform for some time and so very much welcome the FSA's ruling on full ingredient labelling.  
"For anyone affected by, and living with allergies, food labelling becomes crucial to eating safely," added Nathalie Newman, Allergy Consultant, who has been working with Navitas. "Open and honest communication and sharing of all ingredients used enables the consumer to make an informed decision as to whether something is safe for them or not. Nowadays it's not just about the top 14 allergens, many are affected by allergies outside the top 14, which aren't currently declared. It makes it very difficult for them to eat out safely, or to buy prepared food that is suitable for them.
"This ruling by the FSA is a step in the right direction for consumers, and we must hope the government continue the momentum."
Related organisations
Related people