Italian olive oil shortage could be balanced by good year for Spain
Shortages in olive oil production currently seen in Italy could be overcome by the positive production in Spain over the last few months.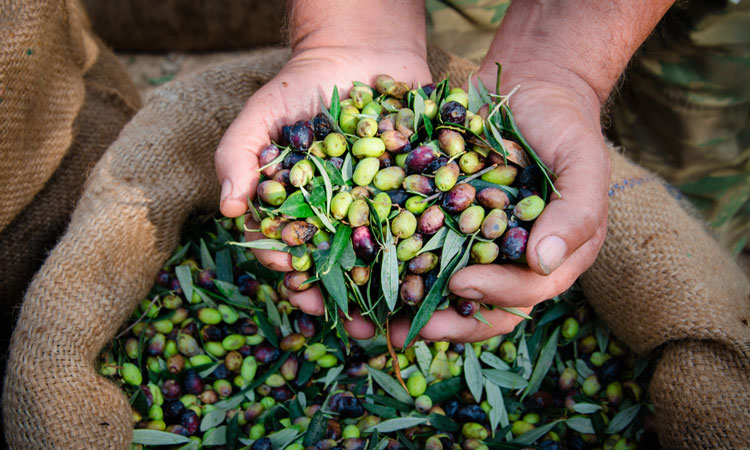 Climate change could be to blame for Italy running out of olive oil. Coldiretti, the Italian farming lobby, said that the nation's olive harvest last autumn dropped 57 per cent to 185,000 tonnes, a 25-year low, as reported in The Times.
This means that Italian farmers only have enough olive oil for four months of the year. 
"We risk for ever losing the chance to consume Italian extra virgin olive oil, which will have disastrous effects on the economy, jobs, health and the countryside," the farming group said.
Olive oil may already be perceived as a luxury item, with prices of the cooking oil possibly increasing because of climate change, and the extreme weather which is currently affecting olive harvests.
Freak rains and early cold temperatures affected output, along with the bacterium Xylella fastidiosa that infected trees throughout the southern region of Puglia, where ancient olive groves produce 65 percent of the national output – around 400,000 tons. 
Despite issues faces by Italy, Spain has had a good year with regards to its olive crop, and as reported in the Olive Oil Times, 'Spanish olive oil production is expected to reach 1.76 million tons in the 2018/19 season, up from 1.39 million tons the preceding season'.
The overall production of European Union olive oil is expected to remain at a similar level, with Spain's production making up the deficit from Italy. 
The plant pathogen infesting olive oil groves in Italy is still rampant, with some cases being reported in Spain last year.
Olive Oil Times reported that the unusual unseasonable cold snaps and heat waves lined up 'perfectly' to produce a bumper crop of olives in many regions. Outside the EU, countries such asTurkey and Tunisia are expected to have a fall in the production of olive oil, with Morocco increasing its production by around 50 percent.
Figures from the International Olive Oil Council show that worldwide olive oil production for the 2018/19 season is expected to fall from 3.653 million tons in the previous season to around 3.451 tons.
Related organisations
Related regions