£9.2 million to help Welsh red meat industry cope with Brexit
The programme will focus on three specific areas: animal health, genetics and meat quality.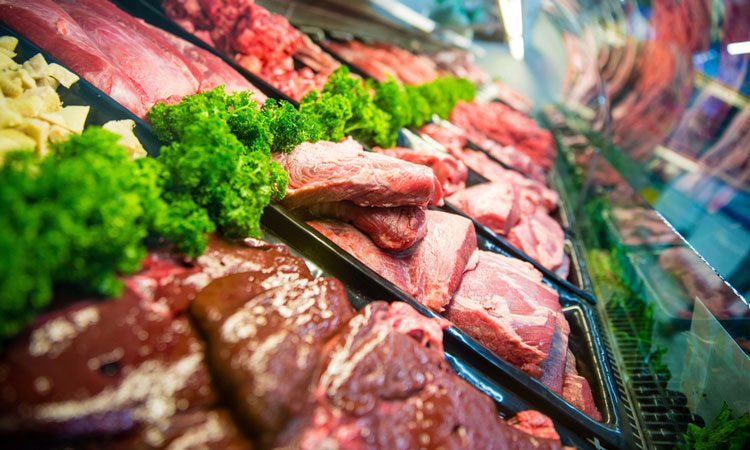 SEEING RED: The red meat industry is one of the most important sectors to Wales' economy
The Welsh Government has appointed an industry-led body to head a five-year, £9.2 million red meat development programme to help the country's farming community prepare for Brexit.
Cabinet Secretary for Energy, Planning and Rural Affairs, Lesley Griffiths announced at the Royal Welsh Show Hybu Cig Cymru – Meat Promotion Wales (HCC) would front the project.
The Red Meat Development Programme is expected to be delivered in collaboration with a range of industry partners, and will consist of three strategic projects that will focus on animal health, genetics and meat quality.
Within the animal health planning project, HCC will set up – in conjunction with partner organisations and veterinary practitioners – an ambitious workstream which will demonstrate the long-term benefits of proactive flock and herd health planning.
The genetics project will seek to highlight how using rams with known genetic performance can have a positive impact on the Welsh sheep flock.
The third component of the programme will be a supply chain led project that will look to assess and develop the meat quality of Welsh lamb. The project will centre on evaluating practices that can be adopted pre- and post-farmgate to secure and enhance Welsh lamb's position as a premium product.
HCC's Industry Development and Relations Manager John Richards said: "This is an exciting programme of investment in our red meat sector, taking a whole supply chain approach. HCC believes strongly in the future of the industry. With this targeted strategic work in the areas of animal health planning and genetics, as well as meat quality, we can drive the improvements that will be crucial to its future competitiveness.
"HCC has worked for a sustained period to formulate an ambitious plan for a prosperous future for Welsh agriculture," he added. "We thank the Cabinet Secretary for this investment, and look forward to making further announcements in the near future about how this work will be delivered."
Speaking at the HCC breakfast at the Royal Welsh Show, Lesley Griffiths added: "I am delighted to be able to announce this morning that I have approved £9.2m from the Rural Development Programme to support HCC's Red Meat Development Programme.
"The programme will play an important role in facilitating an improvement in the competitiveness of the red meat supply chain in Wales. As we prepare to leave the EU, this funding will help drive up the red meat industry's resilience pre- and post-Brexit."