Fipronil scandal comes back to life as 73,000 eggs are recalled
Nearly a year on from a European scandal that saw the recall of millions of eggs, fipronil is once again in the headlines.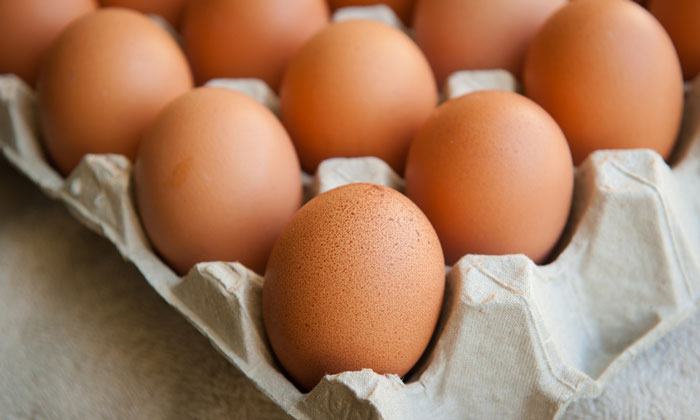 The governments of six German states have ordered the recall of more than 73,000 eggs over fears they have been contaminated with fipronil.
Strict limits on the chemical, an insecticide which is used in the treatment of tics and fleas and is the active ingredient in products such as Frontline, have been set by the EU and its use on certain animals, such as chickens, is prohibited.
The eggs in question came from the Netherlands and according to the Ministry of Agriculture and Food in Lower Saxony, the state which first discovered the issue, they posed no risk to human health.
The eggs had been traded throughout Germany before being discovered in the district of Vechta. Between May 17 and June 4, a total of 97,200 eggs from the Netherlands were delivered to this packing station, of which around 73,000 were put on sale. They were sold in Lower Saxony, Baden-Württemberg, Hesse, Bavaria, Schleswig-Holstein and North Rhine-Westphalia. The maximum level for traces of the chemical is 0.005 mg/kg.
The Minister for Agriculture and Food in the north German state said that the goal "must be to ensure transnational and prompt publication of violations". 
The Netherlands and Germany have been the centre of the controversy surrounding fipronil since last summer. In August, millions of eggs from the Netherlands, one of the EU's biggest egg producers, were recalled all over Europe after traces of the insecticide were discovered on them.
The ensuing investigation zeroed in on two major players: Belgian pest controllers Poultry Vision and Dutch farm cleaning company Chickfriend. 
Around 180 farms were temporarily shut in the investigation, of which 10 remain closed according to the BBC.
The Dutch food safety authority, the NVWA, still hosts a section dedicated to the crisis and ensuing scandal on its website. Though Germany, Belgium and the Netherlands were the most affected countries, the UK saw a recall of more than 700,000 eggs. 
Related organisations
Related regions