A wilful misrepresentation: Dairy UK responds to 'less and better' report
The head of the association accused the writers of the report, which targets Defra as it prepares for Brexit, of "cherry picking" statistics.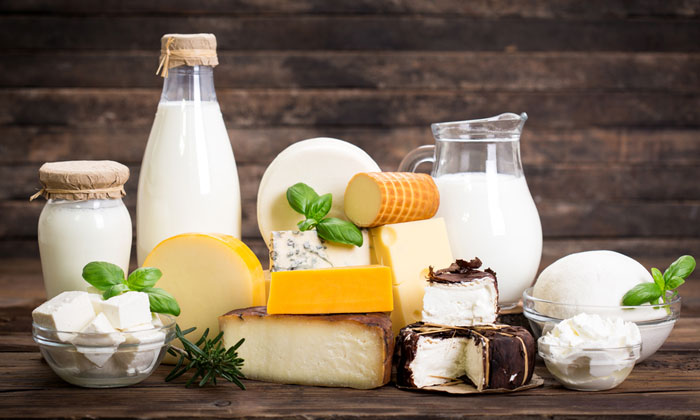 DAMAGING INDUSTRY?: Eating Better has urged Defra to integrate its less and better principles into its post-Brexit plans
The trade association Dairy UK has rejected a report urging consumers to moderate their meat, milk and cheese intake in the name of sustainability.
Eating Better's report, which can be seen in full here, outlines what it calls the "less and better" approach, putting forward eight principles that it believes will guide consumers to more sustainable choices.
It takes industrial livestock production to task, with Eating Better's Executive Director, Sue Dibb, saying the industry is "having a devastating impact on our health, animal welfare and the health of the planet".
The principles focus on these areas of impact, each detailing how the campaign group believes the industry is creating a problem and its approach to solving it.
For example, its principle of "choosing better for animals" says that a doubling in the milk yield of dairy cows over the last 40 years has "been accompanied by declining ability to reproduce, increasing incidence of health problems such as lameness and metabolic disorders, and declining longevity in modern dairy cows".
It adds that this increase in yield has led farmers to take cows off pasture leading to lower welfare standards.
The solution it puts forward is for consumers to choose only certified products such as organic, RSPCA Assured or Pasture for Life.
The report is directed ostensibly at the Department for the Environment, Food and Rural Affairs (Defra), asking it to integrate the principles into its post-Brexit plans.
Ms Dibb said: "We urgently need the Government to play its part. Brexit provides a timely opportunity to put our livestock production and consumption onto a more sustainable footing and to support and encourage farming practices that benefit animal welfare, the environment and our health."
But her organisation's report has ruffled a few feathers with Dairy UK. Its Chief Executive, Judith Bryans, has issued a statement rejecting Eating Better's assertion that dairy products are not environmentally sustainable.
She said: "The dairy sector helps to feed the UK with efficient, predominantly grass-based milk production, high animal welfare standards, safe and nutritious foods.
"We contribute to food security, look after the land, provide livelihoods and contribute greatly to the national economy. Consumers can keep dairy in their diets in the full knowledge that we take our environmental credentials very seriously as we strive to provide them with the tasty nutritious foods they know and love.
"This report too often criticises UK dairy from a global perspective and cherry picks statistics which paint a false picture of the UK industry. Advising consumers to cut their dairy intake is wrong and unhelpful in helping the nation meet its nutritional requirements. The authors are also behind the times on global dairy, which is making strides forward on the environmental front and has even signed a Declaration with the UN Food and Agriculture Organisation.
"Despite the fact that we have a lot to talk about by way of our existing environmental credentials, the UK dairy industry is committed to improving its environmental performance through the Dairy Roadmap, setting challenging targets for reducing the sector's environmental footprint."