UK's dairy industry smashes its environmental targets
Dairy UK has added to its list of environmental credentials by surpassing its targets by boosting water, primary energy and raw effluent efficiency.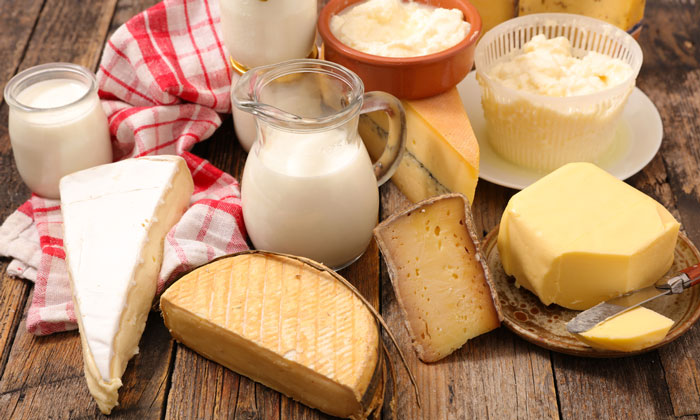 COME A LONG WHEY: A new report shows that the UK dairy industry is on the right track
 Recently published results from the Environment Agency in the Climate Change Agreement biennial progress report show that the dairy sector has achieved an 18.05 per cent energy efficiency improvement since 2008.
With this improvement, the sector has already exceeded the 2020 Climate Change Agreement and Dairy Roadmap targets of 13.6 per cent and 15 per cent respectively.
These results are complemented by those of the 2017 Dairy UK Environmental Benchmarking Report, which details substantial environmental improvements within the sector, including a 23 per cent increase in water efficiency and a 30 per cent increase in the amount of waste recovered or recycled since 2008. The Dairy UK Environmental Benchmarking Survey is a valuable resource to achieve these aims, and allows processors to track their performance and identify areas for improvement.
The main findings of the report are;
• 18 per cent increase in primary energy efficiency (kWh/tonne);
• 23 per cent increase in water efficiency (m3/tonne);
• 17.5 per cent increase in raw effluent efficiency (m3/tonne);
• 56 per cent decrease in COD per m3 raw effluent;
• A 30 per cent shift in the destination of waste away from landfill and towards recovery or recycling.
Dr Judith Bryans, Chief Executive of Dairy UK said: "These are incredibly positive results which demonstrate the effective steps taken by the UK dairy industry to reduce its environmental footprint and meet the targets of The Dairy Roadmap.
"Through The Dairy Roadmap the UK dairy sector has demonstrated its commitment to environmental sustainability, whilst ensuring the continued prosperity of the industry, and also the continued provision of safe, nutritious and sustainable produce for years to come."
The news adds to the industry's environmental credentials. In October, representatives of Dairy UK signed The Dairy Declaration of Rotterdam, a unique partnership between the International Dairy Federation (IDF) and the Food and Agricultural Organisation of the United Nations (FAO).
The declaration was hailed as a recognition of the sector's commitment towards feeding the world with safe, nutritious and sustainable products.