Processed meats the source of world's deadliest listeria outbreak
At least 180 people have died in what has become the deadliest outbreak of listeria since records began. Now, officials have traced it to its source.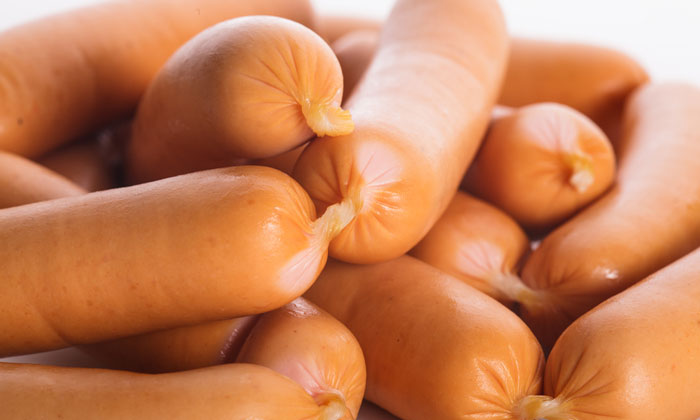 CULPRIT: Vienna sausages were the second most common cause of listeriosis
Popular processed meats have been named as the cause of the most deadly outbreak of listeria in recorded history.
Polony, a type of sausage, was found to be the most common root of infection among the 659 'traced' patients, followed by Vienna sausage and other types of cold meats, the South African Government announced last week.
Investigators believe the contamination originated in a factory owned by Enterprise Foods in the Polokwane, a city around 250 km north of Johannesburg.
The CEO of Tiger Brands, to whom Enterprise Foods belongs, Lawrence MacDougall said: "The health and safety of our customers is our number one priority. I am deeply concerned by the detection of LST6 [the outbreak strain] in our factory.
"Together with our staff, business partners and the relevant authorities we are working to mitigate any further risks to consumers. We are well advanced in the national recall of all ready-to-eat chilled processed meat products, which we initiated on Sunday. We will leave no stone unturned to get to the bottom of this to ensure it does not happen again."
The company has issued a recall on the majority of its products, removing them in dedicated trucks to quarantine warehouses to await incineration.
The outbreak has killed 180 of the 659 traced patients since it started in January 2017. This means it has had a fatality rate of at least 27 per cent.
In his latest update on the situation, South Africa's Health Minister Aaron Motsoaledi said: "The recall of these products does not mean that members of the public must now relax and stop the five food-safety rules which we have recited many times have to be abandoned, i.e washing your hands before handling food or when coming back from the bathroom; making sure that food is well cooked; isolating raw food from cooked food; making sure that food is at an appropriate temperature; and washing non-cooked food with clean running water; as well as using only pasteurised or boiled milk products.
"It means that the general status of hygiene of the population must still be a matter of priority to society as a whole, and must remain like that forever."