UK Government challenges food industry to cut calories by 20 per cent
Shrinking portions, altering recipes and guiding the consumer's hand towards lower calorie products are all methods through which Public Health England has suggested manufacturers and retailers might meet the target it has set to slash calories. Health campaigners and an industry federation have welcomed the move, but one critic from a free-market think tank accused PHE of being "nanny state zealots".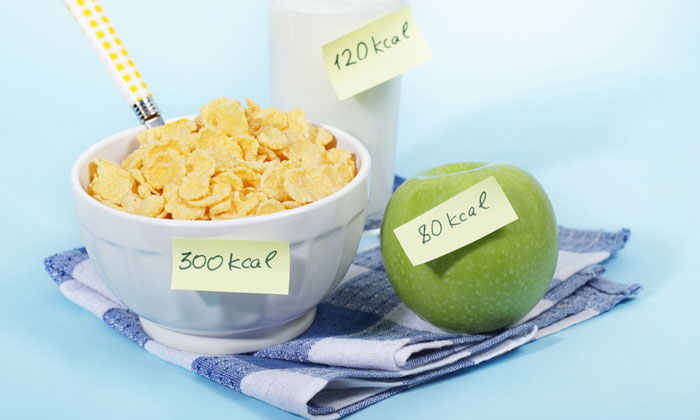 COUNTING CALORIES: A welcome step in the right direction or have PHE "lost the plot"?
Public Health England (PHE) challenged the food industry to cut calories in products consumed by families by 20 per cent by 2024 in order to curb Britain's growing obesity crisis.
PHE, an executive agency of the Department of Health and Social Care, included the challenge in a bundle of major steps in the Government's strategy to tackle the problem yesterday. The categories of food covered by the programme include pizzas, ready meals, ready-made sandwiches, meat products and savoury snacks.
The target set by PHE echoes those it drew up in the sugar reduction programme which also aimed at 20 per cent when it was released last year. As with that programme, it has recommended that the industry might achieve this calorie cut by changing product recipes, reducing portion sizes and encouraging consumers to buy lower calorie products.
It estimates that if the 20 per cent target is met within five years, more than 35,000 premature deaths could be prevented and around £9 billion in NHS healthcare and social care costs could be saved over a 25 year period.
Duncan Selbie, Chief Executive of PHE, said: "The simple truth is on average we need to eat less. Children and adults routinely eat too many calories and it's why so many are overweight or obese.
"Industry can help families by finding innovative ways to lower the calories in the food we all enjoy and promoting UK business leadership on the world stage in tackling obesity."
Ian Wright , Food and Drink Federation (FDF) Director General said: "We warmly welcome the Government outlining its calorie reduction ambitions in today's report. FDF has long advocated an approach to tackling obesity which looks beyond individual nutrients and instead primarily focuses on calories.
"It's encouraging too to see that the Government's renewed focus looks not just at the food and drink bought for consumption at home, but also at takeaways, restaurants and cafés.
"To be successful in improving the nation's health, it is also vital that this work delivers appropriate, clear and easily understandable calorie messages for shoppers and consumers."
Graham MacGregor, Professor of Cardiovascular Medicine at Queen Mary University of London and Chairman of Action on Sugar was also positive about the measures but added that systems needed to be put in place to ensure its success. 
He said: "We applaud PHE's plans to reformulate and cut excess calories consumption in what could be a groundbreaking campaign. However, in order for it to be successful, it is imperative that the 20 per cent calorie reduction targets are properly enforced and transparent.
"We also need clear guidance from Government on what will happen if the food industry fails to comply, as it is vital that the industry is given a level-playing field and all companies, both retail and Out of Home, fully co-operate."
Nanny state zealots
Reactions were not universally positive. A spokesman for the Institute of Economic Affairs, a free-market think tank, accused PHE of having "lost the plot". 
Christopher Snowdon, Head of Lifestyle Economics at the think tank, said: "The only way companies can realistically meet these targets is by shrinking their products. We have already seen this happen with chocolate bars and other sugary treats. Now the Great British Rip Off is being extended to everything else.
"If people want to go on a diet there are plenty of diet products to choose from, but millions of us do not want or need to start dieting. The 74 per cent of us who are not obese do not want our food degraded. Public Health England is taking one-size-fits-all health policy to new depths.
"Even a half-mad Soviet commissar, drunk on power and vodka, would not issue an edict like this. Public Health England should be shut down before it can do any more damage."