NFU head sets sights on global markets in 'new agricultural revolution'
A week on from being elected the NFU's first female leader since its inception 110 years ago, Minette Batters has called on the British Government to stand 'shoulder to shoulder' with farmers.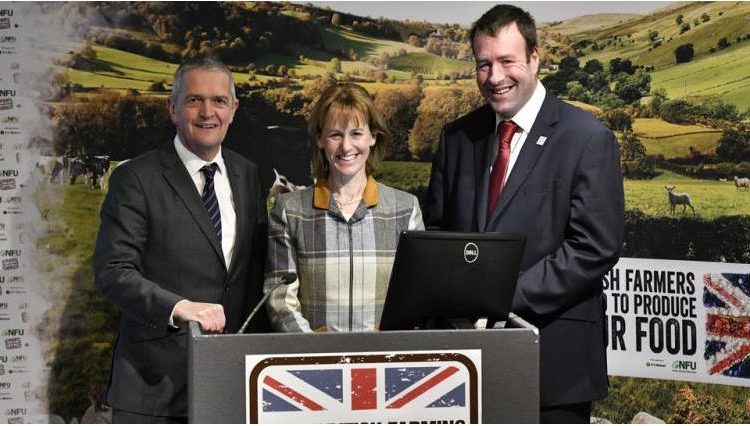 INCOMING: Minette Batters had just one opponent in her campaign, farmer Guy Smith who is now her deputy
The new President of the National Farmers' Union (NFU) has committed to reconnecting farmers with the British public before setting her sights on global markets in her maiden speech.
Minette Batters took over from Meurig Raymond in the role last week. Mr Raymond announced he was stepping down in November, just a day after speaking at New Food's Food Brexit conference, saying that it was becoming increasingly clear that Brexit negotiations would outlast his tenure.
Ms Batters made her first major speech in the position in Westminster yesterday [February 26].
She said: "I am committed to delivering a bold and ambitious future for British farming.
"My mission is to take British farmed food and drink, the best in the world, and open it to export markets in a new agricultural revolution.
"But before I can do that, I need to reconnect farming with the British public and celebrate the reasons British people should be proud of Britain's farmers.
"We are open for business, and we must get our fantastic produce to market, at home and abroad. And our moment is now."
Regarding Brexit, she made a call for ministers to help put Britain on the global map when it comes to farming and to show solidarity with the industry.
She said: "I want to be involved in Brexit trade negotiations, and for farming to be the first to take its place in this new buyers' market.
"However, we must not turn our back on the EU market. It remains crucial for British farmers, with 40 per cent of our lamb, 80 per cent of our dairy exports and 75 per cent of our wheat and barley exports currently going into Europe. It is vital we have zero-tariff, frictionless trade with the EU market place.
"Just as they have promoted British industry and defence interests abroad, our ministers now need to stand shoulder to shoulder with farmers and push British agricultural goods."
Her position the importance of frictionless trade echoes the words of her predecessor who said that 'everything' depended on it, including the shape of domestic agricultural policy, at the opening of the NFU's conference last week.