Call to ban all confectionery price promos and set sugar tax at 20 per cent
A new survey investigating the sugar levels of sharing packs has inspired a campaign group to push for fresh measures to tackle the rise in obesity and type 2 diabetes in the UK.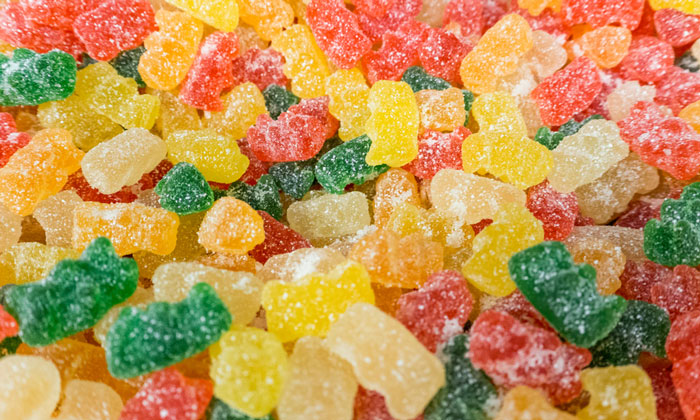 SUGAR HIGH: Sharing bags are often seen advertised or discounted in supermarkets
An influential campaign group has called for a complete ban on confectionery price promotions and extending the sugar tax to encompass all confectionery at at least 20 per cent.
Action on Sugar, based at Queen Mary University, London, launched a fresh attack on confectionery price promotions on Friday.
The group is putting pressure on the UK Prime Minister Theresa May to revise and strengthen her plan to tackle childhood obesity.
It comes off the back of a product survey conducted by the group exposing the amounts of sugar in chocolate 'sharing' bags.
The survey of 95 confectioneries showed the 'sharing' bag with the highest amount of sugar per pack (i.e. Brookside Dark Chocolate Pomegranate Flavour 198g) contained an 29 teaspoons, four times an adult's maximum daily sugar intake – almost 1000 calories
Next in line was Brookside Dark Chocolate Acai & Blueberry Flavors (198g) with 28 teaspoons of sugar per pack, followed by Marks & Spencer's Gigantic Milk Chocolate Buttons (170g) and Lidl Mister Choc White Chocolate Giant Buttons (140g), both containing 23 teaspoons of sugar.
According to Action on Sugar, the M&S pack suggests there are five portions in it, but even if the pack is shared between five, a single portion still contains nearly five teaspoons of sugar – almost a seven to 10 year old's maximum intake of sugar for an entire day.
Action on Sugar also conducted a Twitter poll gauging public sentiment to these promos. Almost nine out of ten (85 per cent) consumers called for the removal of price promotions on confectionery sharing bags.This coincides with a poll in The Grocer which revealed that over one in five adults (22.1 per cent) don't share but eat sharing bags alone, in one go. The figure was even higher for 16 to 24 year olds at 35.7 per cent.
Registered Nutritionist Kawther Hashem, Researcher at Action on Sugar based at Queen Mary University of London said: "Companies and supermarkets are constantly finding ways to push more sugary products – which are contributing to the high rates of obesity, type 2 diabetes and tooth decay in the UK.
"These types of price promotions (i.e. discounts) encourage us to eat far too much sugar and calories and should be banned. It is time retailers are pressed to act responsibly and no longer profit at the expense of our health."
Consumption of confectionery is the second highest contributor to sugar intake in children, after soft drinks.
Action on Sugar will soon publish its own Action Plan to Prevent Obesity and Type 2 Diabetes, containing 10 steps to tackle marketing.
Graham MacGregor, Professor of Cardiovascular Medicine at Queen Mary University of London and Chairman of Action on Sugar said: "It is shocking that food companies are being allowed to exploit consumers, by manipulating them into purchasing larger size bags of chocolate confectionery on the cheap.
"Prime Minister Theresa May is letting companies get away with this despite pledging to help the socially deprived when she first became the Prime Minster. Companies must be held accountable and reminded to reconsider their ethical and corporate responsibility."
The sugar tax, which was announced in 2016 and imposes a two-tier additional charge on soft drinks, will come into force on April 18.