Cans benefit from surge in craft beer sales
New research by a consumer research company has revealed cans make up a quarter of craft beers sold in the UK.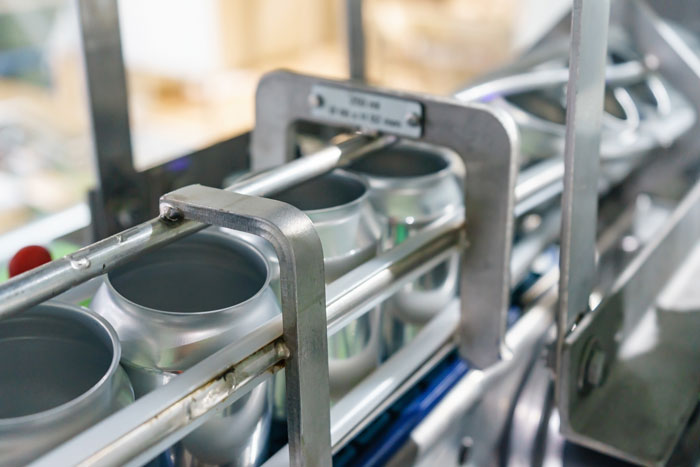 CRACKING OPEN A COLD ONE: Cans are experiencing a boost due to craft beer surge
Research conducted by the New York-based company Nielsen has shown canned craft beer sales increased by 327 per cent in the first eight months of the year.
The study includes data from grocery multiples and off licences and suggest that cans are now an increasingly popular choice for craft beer versus the bottle. Grocery multiples sold in can saw a 349 per cent and off license sales in cans saw a 140 per cent rise.
Part of this rise in popularity, according to Nielsen, can be attributed to consumers' changing attitudes. Consumers, particularly millennials, are increasingly looking for packaging that fits in with their own lifestyle and image: standout design, lightweight, easily recyclable; as well as a great quality product kept in perfect condition.
A spokesman said: "Additionally, brands are now able to choose the canning option best suited their needs. The recent introduction of lower volume contract lines in the UK, as well as a wide choice of mobile lines for hire and lines for purchase, has contributed to the growth. Brewers also understand that their customers are looking for greener packaging options so are being savvier by choosing the most recycled pack format on the market.
"Metal is a permanently available material that can be recycled again and again, without losing any of its structural integrity. This is known as 'real recycling'. Around 38 million drinks cans are recycled in the UK every week . In 2016, seven out of every ten aluminium drink cans sold in the UK were recycled.  This 70 per cent milestone makes a major contribution to the European metal packaging sector's own ambition to reach and exceed an average 80 per cent metal packaging recycling rate by 2020."
Martin Constable, Chairman of the Can Makers added: "The growth of the canned craft beer market over the past year has exceeded expectations and has paved the way for other craft drinks' makers to enter the market. We are beginning to see a trend of adult soft drinks and cocktails looking to achieve similar success.
"Craft brewers have understood that choosing the can is the best packaging option for retaining the product's quality and authenticity, delivering those complex tastes that consumers love. It has inspired other drinks and majors to take a fresh look at their packaging and how they can use it to be innovative and stand out on the shelf to the consumer."   
Related topics
Related organisations
Related people