Price of cheap alcohol in Scotland to sky rocket after Supreme Court ruling
The highest court in the United Kingdom has supported the Scottish Government's right to impose a minimum price per unit of alcohol.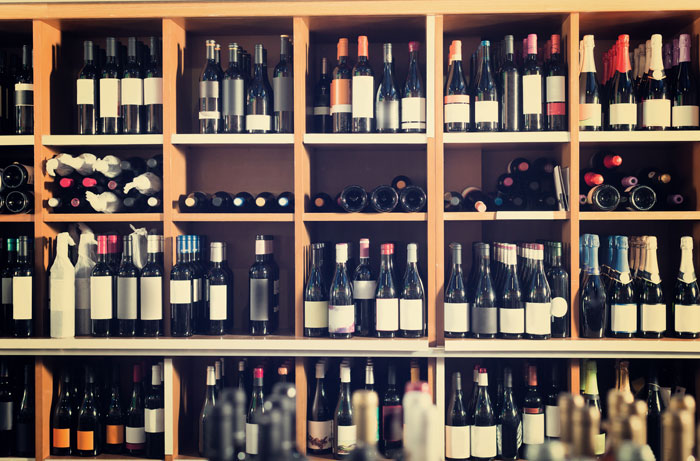 NO MORE CHEAP TIPPLES: Most alcoholic beverages are already above the minimum, but the market for cheap booze is still strong. The cheapest bottle of wine last year was just 32p per unit.
The Supreme Court ruled against the Scotch Whisky Association yesterday (November 15), bringing an end to five years of legal challenges.
Scottish drinkers will have to pay a minimum of 50p for every unit of alcohol their drink of choice contains. Last year, the campaign group Alcohol Focus Scotland found that the cheapest cider clocked in at 18p per unit and the cheapest vodka came to 36p per unit. With the new legislation, these would increase by 177 and 39 per cent respectively.
It was first passed by Members of the Scottish Parliament in 2012 but has been delayed amidst questions over its legitimacy in European law since then.
The Scotch Whisky Association, who challenged the government first in 2013 and whose most recent appeal against the change was put forward in December, seemed to take the ruling in its stride, turning now to the future of its industry.
Karen Betts, Scotch Whisky Association's Chief Executive, said: "We accept the Supreme Court's ruling on minimum unit pricing (MUP) of alcohol in Scotland. Looking ahead, the Scotch Whisky industry will continue to work in partnership with the government and the voluntary sector to promote responsible drinking and to tackle alcohol-related harm.
"We will now look to the Scottish and UK Governments to support the industry against the negative effects of trade barriers being raised in overseas markets that discriminate against Scotch Whisky as a consequence of minimum pricing, and to argue for fair competition on our behalf.  This is vital in order that the jobs and investment the industry provides in Scotland are not damaged. At home, we hope to see an objective assessment of the impact of MUP."
As the law is not a tax, the financial gains are expected to go to the retailer.
The Scottish alcohol industry
According to the Scottish Government, almost a fifth more alcohol is sold per adult in Scotland than in England and Wales. This consumption is estimated to cost Scots £3.6 billion each year, that's equivalent to £900 for each and every adult in Scotland.
Scotch whisky is one of the UK's best exports and job providers, generating more than £4bn in annual exports and employing 40,000 people.
In its original statement in 2011, the Scotch Whisky Association urged ministers, who were then in the process of debating the legislation, to dismiss it.
A spokesman said: "Distillers believe minimum pricing, as proposed by the Scottish Government, would have little impact on alcohol harm but would violate EU and international trade rules, leading to copycat trade barriers in export markets. This would undermine the industry and its Scottish supply chain at a time of economic uncertainty.
"At 45p a unit [since increased], the cost of an averagely priced bottle of Scotch Whisky in Scotland would increase by 16 per cent to £12.60, reducing the domestic market by nearly 13 per cent. Value and own-label Scotch Whisky brands would be particularly impacted."
Spokesman for Drinkers' Voice, Kenny Alexander, said after yesterday's ruling: "The poor, the young and the moderate majority are being made to pay the price for the excessive drinking habits of a few middle aged and middle class drinkers.  It won't be the ideologically driven Rioja drinking medics and academics who have campaigned for this measure that will feel the pinch but the average man and women that enjoys the simple pleasure of a drink at a price they can afford.
"As a Scotsman, I feel that this decision which will inevitably drive up the cost of Whiskey is an attack on our culture and our heritage."
Alcohol Focus Scotland statement
Alison Douglas, Chief Executive of Alcohol Focus Scotland said: "Today's decision is a massive victory for Scotland's health and for our democracy. Minimum unit pricing will save the lives of hundreds of Scots and improve the lives of thousands more. Despite Parliament passing this legislation unopposed five years ago, the Scotch Whisky Association has consistently obstructed it; putting their members' profits over the health of the people of Scotland. 
"Scotland has been leading the way on minimum unit pricing but other countries, such as Ireland and Wales, are now also actively pursuing legislation.
"Minimum unit pricing is effective because it targets the kind of drinking most likely to lead to the greatest harm. The price of a pint in the pub won't change but the price of strong white ciders and own brand spirits that are mainly bought by dependent drinkers will rise markedly. Sheffield University have calculated that moderate drinkers will only pay around £2.25 more per year. In the first year alone, a 50p minimum unit price will prevent an estimated 60 alcohol-related deaths, 1,600 hospital admissions and 3,500 crimes.
"Minimum pricing is Scotland's biggest public health breakthrough since the ban on smoking in public places. The Scottish Government are to be applauded for determinedly seeing it through in the face of global spirits producers' attempts to deter action and delay implementation. Our First Minister, Nicola Sturgeon, deserves credit for this. Let's hope she can now get minimum pricing in place as soon as possible."