AB InBev's mission to decarbonise its European supply chain
Partnering with South Pole, AB InBev has unveiled plans to establish a renewable electricity group buying initiative for its customers and suppliers across Europe.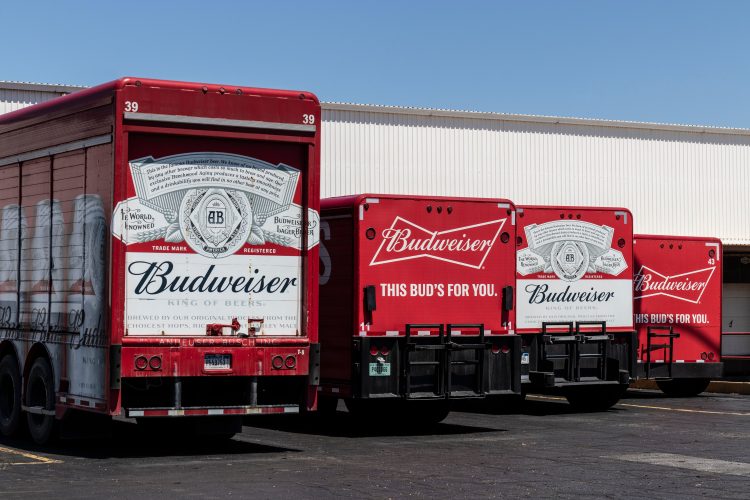 AB InBev has partnered with South Pole, a global sustainability solutions provider, with plans to establish a renewable electricity group buying initiative for its customers and suppliers across Europe. 
Hoping to support its value chain's decarbonisation efforts, AB InBev's "core goal" of the group buying programme is to support the procurement of green electricity for its suppliers and customers.
Working with South Pole, AB InBev has revealed that the aim of the partnership is to facilitate "market-leading prices and provide a hedge against price volatility while securing the necessary volumes of renewable electricity to power the operations of AB InBev's partners".
What's more, the initiative aims to make renewable electricity accessible to companies that would typically lack the financial resources or have insufficient power demand to independently contract such agreements.
According to the brewing company behind Budweiser, Stella Artois and Corona, the purchase agreements, facilitated by South Pole, "will have the potential of adding new renewable energy generation to national grids across Europe".
"At AB InBev, we are committed to not only driving decarbonisation throughout our own operations, but designing solutions that can deliver meaningful impact across our entire value chain," said Jason Warner, Zone President for Europe at AB InBev.
"Collaborating with partners who share our vision is key and represents a core tenet of our Eclipse decarbonisation program and our global brand purpose – To a Future With More Cheers."
Warner went on to state that, from AB InBev's experience, the transition to 100 percent renewable electricity is a "challenging and resource-intensive process". However he explained that the partnership with South Pole "represents a critical step in our commitment to reducing Scope 3 emissions and will hopefully open the door for many of our customers and suppliers to begin or advance their renewable energy ambitions."
BeerBots could speed up the brewing process, researchers claim
The brewing company said that its Scope 3 emissions represented "more than 85 percent of AB InBev total emissions in 2022", something it believes makes the initiative "one of the brewer's strongest opportunities for emissions reductions and a key focus of AB InBev's wider Eclipse sustainability leadership programme". The Eclipse platform was developed to enable closer collaboration and alignment with AB InBev's supply chain on sustainability initiatives.
Speaking on South Pole's excitement regarding the partnership, Patrick Horka, Global Director, Renewable Energy Solutions, South Pole, said: "South Pole is excited to launch this initiative with AB InBev, which is designed to help the members of the group buying program to take part in the clean energy transition and further their green ambitions without requiring them to develop and operate their own renewable energy projects.
"We are looking forward to the challenging but exciting journey to source European PPAs and thereby join AB InBev in their leadership in driving value-chain decarbonisation," concluded Horka.