Nestlé opens factory doors for "Behind the beans" campaign
Nestlé UK and Ireland launches its 'Nescafé Behind the Beans' corporate campaign, aiming to build consumer trust and increase awareness of its coffee knowledge.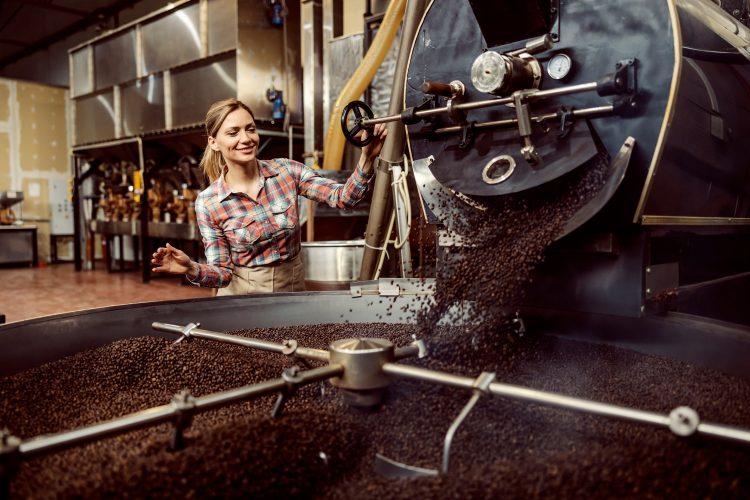 Hoping to build consumer trust and increase awareness of its coffee knowledge, Nestlé UK and Ireland has launched its 'Nescafé Behind the Beans' six-week corporate campaign.
With 80 percent of UK households purchasing coffee, the beverage is clearly a hit with consumers across the country and to allow them to develop a greater understanding of the manufacturing process behind their caffeine-kick, Nestlé is opening its factory doors for a guided tour. 
Providing coffee lovers with a deeper understanding of the brand's UK heritage, manufacturing processes and quality and sustainability initiatives, Nestlé will be taking consumers on a tour showcasing the Nescafé factory in Tutbury, England and people behind the brand.
"As a proud manufacturer of Nescafé, the nation's favourite coffee, not only do we love this delicious drink, but we are also incredibly proud of the people who make it," said Jasmine Bilham, Nescafé Senior Brand Manager at Nestlé UK and Ireland.
"We've been making Nescafé in the UK at our factory in Tutbury since 1959. First built as a Nestlé milk factory in 1901, it's been part of the community in this corner of Staffordshire for over 120 years," continued Bilham.
"We invite you to go 'behind the beans' with us and meet some of our factory team in Tutbury, have a sneak peek behind the scenes and learn more about our obsession with great coffee."
The campaign itself focuses on four key areas. Sharing the manufacturing process behind Nescafe's coffee production is David Guest, Nescafé Production Manager. Guest will be providing a tour of the Tutbury factory in 60 seconds, including showing attendees the Nescafé freeze drying plant.
Single origin coffee: What is it and why are consumers opting for it?
Meanwhile, quality and taste will be explained by Jas McNaught, Technical Manager at Nescafé, who runs the sensory room at the Nescafé factory in Tutbury testing the quality of Nescafé.
In addition, Gareth Jones, Maintenance Engineer at Nescafé will be sharing inside knowledge about sustainability efforts in the factory, including explaining how each year 50,000 tonnes of used coffee grounds are used to create steam to power coffee at Nescafé factory in Tutbury.
Finally, Frances Toye and Anthony Ball, retired Nestlé employees, will be presenting their past experience working at the factory to give consumers a flavour of the heritage and community behind the coffee.
By inviting coffee lovers behind the scenes and allowing them to get to know the factory team at Tutbury, Nestlé is taking a step in not just showcasing their production process but also in sharing the passion and commitment that goes into making its coffee.