Safety of sushi questioned by researcher
A scientist has carried out a study into the safety of sushi to weigh up the potential health risks that come with eating raw seafood.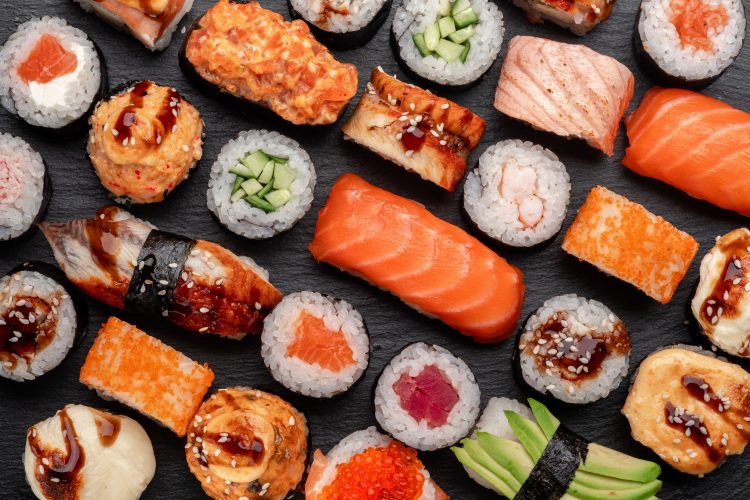 With the popularity of the Japanese raw sea food dish soaring recent years, it has become more accessible in restaurant chains, via online delivery platforms and in popular supermarkets. But now a researcher from the Norwegian University of Science and Technology (NTNU) has carried out a study into the safety of this Japanese dish.
"Sushi has become everyday fare in Norway and elsewhere around the globe, and many people opt for sashimi and other raw fish when they want to treat themselves to something tasty," said researcher Hyejeong Lee, a recent PhD graudate at the Department of Biotechnology and Food Science at NTNU.
"It is important to emphasise here that, as a general rule, it is completely safe to eat this type of food in Norway. However, despite the fact that sushi can be delicious, it also carries a health hazard, both for individuals and for society at large," continued Lee.
According to Lee, bacteria in sushi, sashimi and cold-smoked fish products can "pose a risk to people who eat such foods frequently, especially people with weak immune systems, children and the elderly".  
In Lee's study, she investigated different varieties of Aeromonas bacteria in seafood products that do not undergo extensive processing. According to Lee, without heat treatment or the use of other antibacterial methods, the risk of bacteria levels becoming high "increases sharply".
Rerouting rice supply: VeeTee reflects on rice shortages in Asia
"The goal was to gain more knowledge about Aeromonas in this type of seafood – both the bacteria's role in the deterioration of the product and in causing disease. Furthermore, we wanted to see if raw seafood can spread antibiotic-resistant bacteria," continued Lee.
While the researcher found that Listeria monocytogenes is "probably the best-known" pathogenic bacteria related to raw or mildly processed seafood, she explained that the prevalence of Aeromonas in these kinds of products "has worried scientists for some time".
As the global popularity of sushi remains high, this study could be taken into consideration by the seafood sector as it highlights safety considerations surrounding the Japanese delicacy. While sushi remains a favourable culinary choice for many, the research states that it could carry potential health risks, particularly for individuals with weakened immune systems, children, and the elderly.