Oatly expands relationship with Amazon to meet demand
Oat-milk company Oatly has expanded its direct relationship with Amazon through a pan-European arrangement.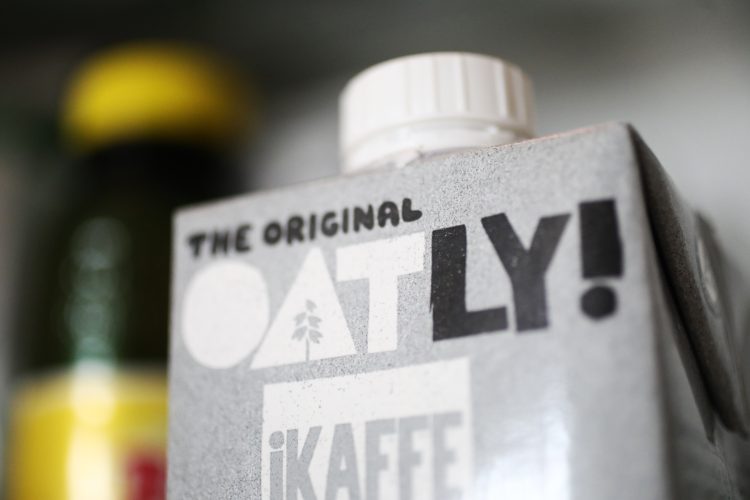 Oat-milk company Oatly has announced that it has expanded its direct relationship with Amazon in a new pan-European arrangement.
In the UK, Oatly is reportedly a top 30 grocery product for Amazon. With there being a demand for plant-based milk, the new arrangement will see a range of Oatly's oat drink products made available on Amazon beginning later this year across various European markets – including Germany, France, Italy, Spain, Netherlands and Belgium.  
Under the arrangement, Oatly will be able to list several of its popular Oat Drink lines across the markets including Oatly Barista Edition, Oatly Light, Oatly Semi, Oatly Whole, Oatly "No" Sugars and Mini Barista. What's more, Amazon Prime members will be able to access Oatly products with next day and subscribe and save delivery options.
"We're excited to build on the successful relationship we've had with Amazon in the UK and look forward to making more Oatly products available to more Amazon customers across Europe," said Daniel Ordoñez, Chief Operating Officer at Oatly.
"Amazon is an important part of our customer mix that helps support our mission to make plant-based drinks increasingly accessible and affordable to people and small businesses everywhere for the benefit of our planet."
Back in October 2022, Oatly launched its direct relationship with Amazon. However now the company has formed a new pan-European business group to manage the Amazon relationship, which will be led by its General Manager of UK & Ireland, Bryan Carroll.
Responding to concerns about food safety, Oatly has said that it plans to produce a "fully enclosed bespoke packaging solution" for Amazon customers, something it says will allow shipment straight through Amazon's supply chain. "This removes the need for additional packaging and further reduces the carbon footprint of purchasing via this channel compared to customary packaging," explained Oatly.