Activia hopes to bridge fibre gap in the UK with new yoghurt range
With Brits not eating enough fibre, Activia has launched a new yoghurt range that they claim could "help the UK's fibre deficiency issue".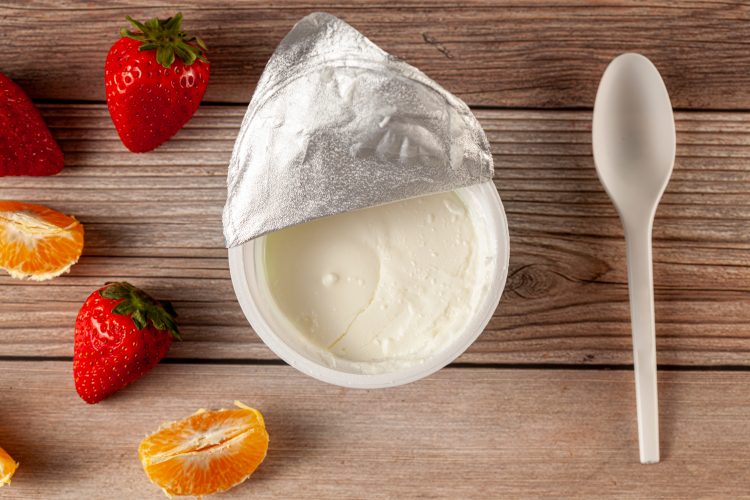 Groupe Danone owned Activia has launched a new range of yoghurts to help bridge the fibre gap in the UK.
The new range, called "Activia Fibre" includes three new flavours including "Walnuts and Oats", "Apples and Cereals" and "Muesli".
According to research by the Food and Drink Federation, while 94 percent of Brits try to maintain a healthy diet and pay attention to the food they eat, however a reported 91 percent don't eat enough fibre in the UK.
Activia has said that the new launches are an "exciting subrange of the brand's existing range of gut-enriching yoghurts" and claim they "help to support gut health" whilst not compromising on texture and taste. 
The brand has said that each yoghurt contains "nearly 10 percent" of the recommended daily intake of fibre, something it says offers a solution to Brits wanting to solve their fibre intake needs. 
"UK guidelines recommend that we should be aiming to consume at least 30g of fibre a day, so the launch of our new Activia Fibre range comes at a crucial time in the industry following the paucity of fibre intake amongst UK adults," said Zoë-Marie Ellis, Head of Nutrition & Science Communication at Danone UK & Ireland.
"We know that both taste & nutritional benefits are paramount to consumers in today's market, and the Activia Fibre range will not only satisfy their tastebuds but also add to consumers' daily fibre intake, whilst maintaining the strong gut health credentials across our other ranges," Ellis continued.
 The products will be launched on 25 June 2023 on Amazon Fresh and in-store at Waitrose with prices starting from £2.75. From July onwards, the products will be rolled out in other major supermarkets including Sainsburys, Tesco, Co-op and Asda.