Which city is the refill capital of the UK?
According to a study by Lifestyle Packaging, Oxford is the refill capital of the UK, paving the way with its refillable packaging efforts.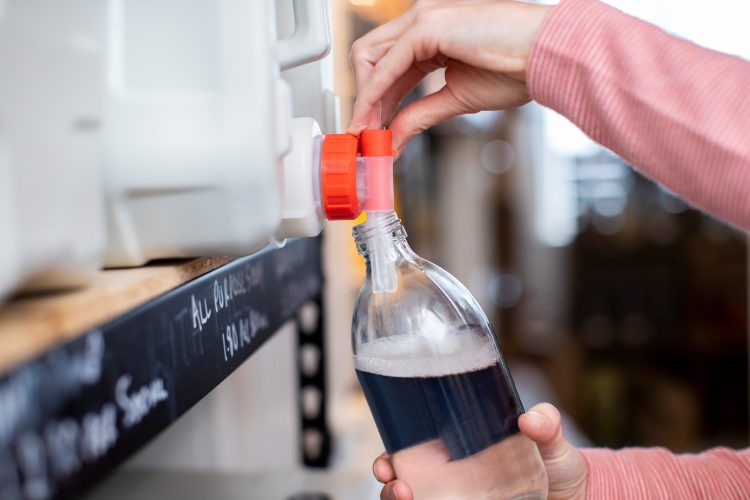 When it comes to sustainability in the food industry, some areas of the UK are increasing their focus on refillable packaging.
According to recent statistics, 43 percent of consumers consider reusability to be important. However, there are still concerns about availability and hygiene, with 29 percent of consumers rejecting the concept.
Recognising the importance of refillable packaging, Lifestyle Packaging conducted a study ahead of World Refill Day to determine which UK city offers the best facilities. The study took into account the number of refilling stations, independent zero-waste shops, and average monthly refill-related Google searches per capita.
Taking the top spot as the "refill capital" of the UK is Oxford, with a score of 7.1 out of 10. The city boasts a high number of water refill stations (152 per capita) and lunch refill locations (14.37 per capita). While it lacks zero-waste stores, Lifestyle Packaging found that Oxford is committed to sustainable practices, something evident in its council's sustainability strategy that encourages residents to reuse and recycle.
In second place is Norwich, scoring seven out of 10. Despite its smaller population, Norwich has the highest number of cleaning product refill facilities per capita and records the most refill-related searches. The city is supported by the Norfolk Waste Partnership, which promotes recycling and reuse initiatives.
Exeter in Devon, secures third place with a score of 6.1 out of 10. It was found to have the highest number of water refill stations per capita and ranks highly in coffee refill, zero-waste, and plastic-free shops, as well as cleaning product refill locations. However, according to Lifestyle Packaging, Exeter struggles with recycling rates and falls below many other English councils in waste disposal performance.
Bristol and Cambridge occupy the fourth and fifth positions respectively in the study, with Bristol having the most water refill stations in the UK, and Cambridge showing strength in multiple refill categories.
Meanwhile, Wakefield ranks lowest in terms of refill facilities, followed by Salford and Bradford. These cities face challenges in providing zero-waste, refill, and plastic-free shops, as well as lunch and cleaning product refill stations.
"It's fantastic to see refillable packaging solutions and stores becoming more commonplace in the UK and consumers demonstrating a willingness to shop sustainably," said Stephen Brownett-Gale of Lifestyle Packaging.  
Brownett-Gale went on to provide key considerations for businesses aiming to adopt such solutions. He emphasised the need to assess demand, consider energy consumption during production, ensure refillable and recyclable materials, provide clear instructions, and consistently review the purchase journey to enhance the customer experience and achieve sustainability goals.