Olio partners with Whole Foods Market in London
Local sharing app Olio has entered a partnership with Whole Foods Market to cut down on food waste in London.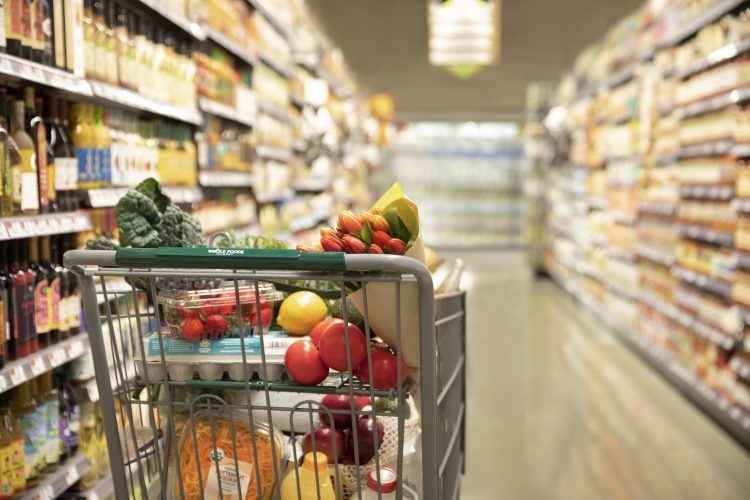 Teaming up with the aim of preventing food waste in London, Olio and Whole Foods Market have announced that they have entered a partnership.
Olio, a local sharing app that was launched in 2015, now works with retailers such as Tesco, One Stop, Iceland, Pret a Manger, Compass Group, Restaurants Associates, Chartwells and Eurest.
However, it has said that is will be supporting the natural and organic food retailer Whole Foods Market after a "successful six-week pilot scheme" at its Kensington store.
The trial reportedly allowed for over 1,200kg of edible food from Whole Foods Market to be collected by Olio's team of Food Waste Hero volunteers. It has said that this is the equivalent of 2,800 meals.
"Whole Food Market's London stores have committed to giving Olio's army of Food Waste Heroes any remaining organic produce that is not taken by its local charity partners at closing time," explained Olio.
From trash to treasure: Revolutionising food redistribution with Olio
The Food Waste Hero volunteers then use the Olio platform to help redistribute perishable food, this includes baked goods, salads, deli counter items, meat, poultry and ready meals to local households for free.
Commenting on the partnership, Tessa Clarke, Co-founder and CEO of Olio said: "We're delighted to announce this partnership with Whole Foods Market. Olio users will be very happy to see another retailer taking steps to be even more sustainable and reduce food waste.
"Olio users living nearby to any of the Whole Foods Market stores will be delighted that they can now access high quality natural and organic produce through the app for free."
Clarke went on to describe this partnership as "positive news for those feeling the hardships of the ongoing cost-of-living crisis and the recent food inflation increases that have caused grocery bills to skyrocket".
Providing Whole Foods Market's stance on the food waste prevention partnership, Shaun Coombes, Executive Leader of Operations at Whole Foods Market, explained: "This partnership builds on our purpose 'to nourish people and the planet'.
"It is now more important than ever to pull together to tackle food waste, and we are constantly exploring new ways to ensure we are delivering against this mission. This new partnership with Olio is one more step forward to ensuring any left-over perishable food ends up in the hands of those in the community who need it, rather than in landfill."