Unilever to acquire Yasso in the US
Unilever has entered into an agreement to acquire premium Greek frozen yoghurt brand Yasso Holdings Inc in the US.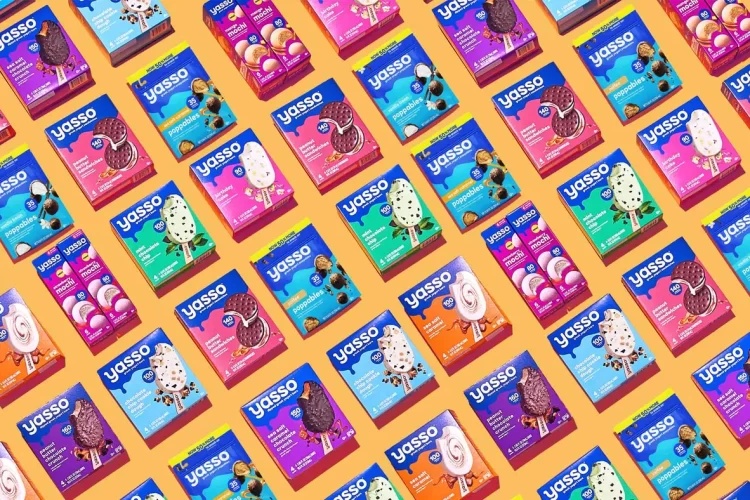 Unilever has announced that it has entered an agreement to acquire Yasso Holdings, Inc., a premium frozen Greek yoghurt brand in the US.
The Greek frozen yoghurt company was founded in Boston in 2009 by childhood friends Amanda Klane and Drew Harrington. The products in the current Yasso range reportedly each contain less than 150 calories.
The brand has been described by Unilever as "a pioneer in convenient frozen snacks, offering a high-quality range of low-calorie yet indulgent products".
Unilever has said that the acquisition is aligned to the premiumisation strategy of Unilever's Ice Cream Business Group. Other premium brands in Unilever's portfolio include Ben & Jerry's, Magnum and Talenti.
"I am delighted to welcome Yasso to the Unilever family. It has built a strong customer appeal in the fast-growing, premium 'Better For You' segment," said Matt Close, President Ice Cream Unilever.
"This acquisition is a great step in the evolution of our Ice Cream portfolio in North America towards high growth spaces. I am confident that with the full support of Unilever behind Yasso, we will take this fast-growing business to even greater heights."
The Cofounders of Yasso spoke on the acquisition, with Klane and Harrington stating: "We are forever grateful for the team members, consumers, and business partners who supported us along this entrepreneurial journey.
Consumers found to prioritise price over health when food shopping
"With Unilever, we have selected the best partner in the world, who believes in Yasso's vision and purpose of spreading joy to consumers everywhere," they said.
"We are excited to join Unilever and become part of the world renowned family of Ice Cream and Novelties brands. I'm proud of our company growth and we look forward to working with Unilever to expand the global footprint of our incredible brand," concluded Craig Shiesley, CEO Yasso.
The transaction is expected to close in the third quarter of 2023. Unilever has said that this is subject to regulatory approvals and closing conditions.