High food inflation persists while overall inflation dips to 8.7 percent
New data from the Office for National Statistics has revealed that overall inflation is down to 8.7 percent while food inflation remains high at 19.1 percent.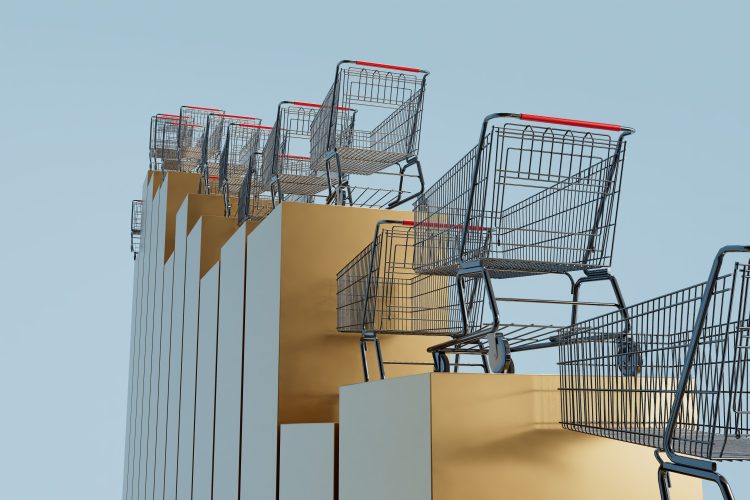 Latest data from the Office for National Statistics (ONS) has revealed that while the Consumer Prices Index (CPI) dropped to 8.7 percent in the 12 months to April 2023, from 10.1 percent in March, food and non-alcoholic beverage inflation still remains high at 19.1 percent.
The new Consumer Price Inflation Report states that food and non-alcoholic beverage prices "continued to rise in April and contributed to high annual inflation", however the annual inflation rate of food and non-alcoholic beverages dropped by 0.1 percent compared to the previous month.
ONS found that there was a monthly increase of 1.4 percent for food and non-alcoholic beverage prices during the month of April, however during the same time frame last year there was a rise of 1.5 percent.
"Our indicative modelled estimates suggest that the annual rate for this category in April 2023 is the second highest seen for over 45 years, when the rate in August 1977 was estimated to be 21.9 percent," said ONS in its report.
According to the Office, the decrease in the annual rate for food and non-alcoholic beverages between March and April 2023 can be linked to price movements in six of the 11 detailed classes, with the largest negative contributions coming from bread and cereals, fish, milk, cheese and eggs, as well as sugar, jam and honey.
However, notable price increases came from vegetables (including potatoes), with ONS claiming the prices rose by 1.8 percent in the month to April 2023. This is a 0.5 percent increase compared to the same time period in 2022.
Speaking on the "welcome fall in inflation", Helen Dickinson, Chief Executive of the British Retail Consortium (BRC), said: "Consumers will welcome the fall in headline inflation, and while food inflation figures remain high, we are starting to see the price of some essentials begin to come down, including milk and butter, as lower commodity and energy prices begin to filter through."
Dickinson also advised Brits "not [to] expect prices to return to their 2021 levels" even with overall inflation easing.
"With food inflation looking like it may be peaking, government should avoid creating unnecessary new regulatory burdens that might put this at risk," concluded Dickinson.