$2 million grant given to research food waste prevention methods
In a bid to tackle food waste, a $2 million grant has been given to several universities to create food waste measurement tools.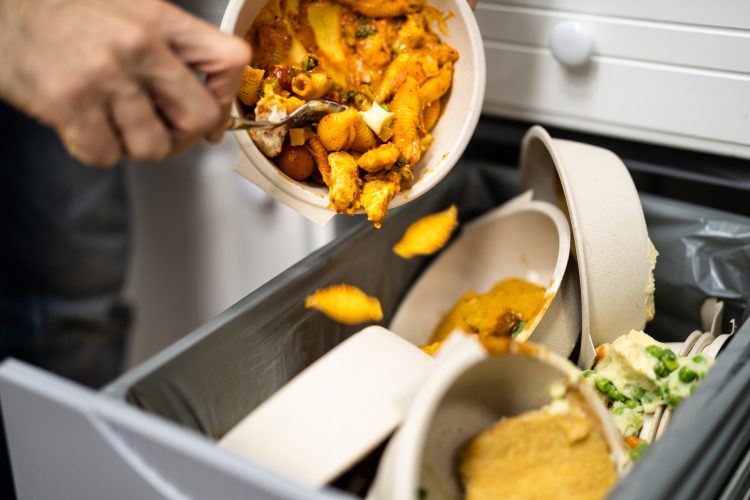 A $2 million investment has been awarded to Oregon State University, The Ohio State University, in partnership with Pennington Biomedical and the University of Florida to fund food waste management research.
According to Feeding America, around 119 billion pounds of food is wasted each year in the US. This number reportedly equates to 130 billion meals and more than $408 billion worth of food thrown away each year.
In a bid to tackle this large scale problem, the Foundation for Food & Agriculture Research (FFAR) has allocated a cumulative total of $1 million to three grantees to accelerate the development of methodologies that can be used to measure household food waste across the food system.
In addition, The Kroger Co. Zero Hunger – Zero Waste Foundation is providing a further $1 million in funding for these grants, bringing the total investment to $2 million.
"Addressing food waste is an urgent issue that requires dynamic and cohesive methodologies to establish and meet food waste reduction targets," said Pennington Biomedical Research Center.
While the current amount of food wasted in the US is assessed in various ways (including surveys, collection of containers dedicated to wasted food or by consumers submitting photos of their food waste using apps), Pennington Biomedical Research Center has claimed that these approaches are "fragmented" and "often inaccurate as data can vary based on different understandings of food waste terminology and categorisation, such as compost and trash".
"Food waste represents not only the loss of nutrients but a waste of valuable resources, which puts significant strains on the environment, economy and our society," said Dr Constance Gewa, Senior Program Director of the Health-Agriculture Challenge Area FFAR.
"An innovative approach to measuring household food waste is needed in order to drive change and reduce food waste."
With this in mind, the grant will be split between various researchers that will look into several food waste management methods. A total of $637,733 has been awarded to Dr Patrick Donnely, Assistant Professor at Oregon State University College of Engineering, to develop a new AI-assisted technology that will reportedly enable consumers to track, measure and reduce household food waste.
Dr Brian Roe, Professor at The Ohio State University College of Food, Agricultural, and Environmental Sciences, and Drs John Apolzan and Corby Martin at the Pennington Biomedical Research Center are receiving a total investment of $839,670 to innovate a flexible approach that quantitatively measures households' food waste and can easily be deployed by food-system stakeholders.
Roe and his team will be investigating three measurement approaches and applying machine learning to produce a predictive model that is flexible and accurately addresses future food waste questions.
Big names added to the U.S. Food Loss and Waste 2030 Champions
Dr Ziynet Boz Ozdemir, Assistant Professor at the University of Florida College of Agriculture and Life Sciences is receiving a total investment of $522,607 to assess uncertainties in the measurement of household food waste to improve the understanding of common food waste quantification methods.
"This new award will allow them to advance the technology and better quantify food waste so that strategies can be created to minimise and eventually eliminate the problem here in the United States and across the globe. Pennington Biomedical is excited to be part of this nationwide research effort," concluded Dr John Kirwan, Pennington Biomedical Executive Director.