Essential workers struggle with food insecurity
The Food Foundation has released data revealing there are "huge numbers" of essential workers in the UK struggling to access enough food.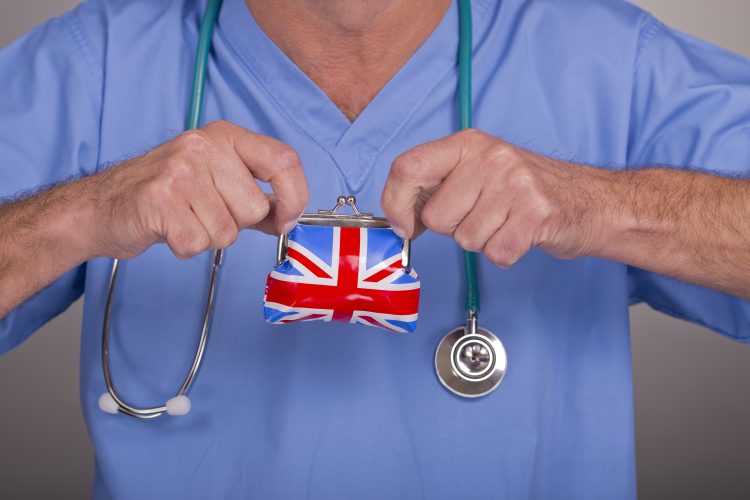 According to latest reports, 24.9 percent of households in which NHS or social care workers live experienced food insecurity in January 2023.
This information came as part of a wider study from The Food Foundation into how essential workers are impacted by food inflation.
The data also revealed that more than a quarter (25.8 percent) of households home to food sector workers and more than a fifth (21.1 percent) of households home to education workers experienced food insecurity in the same month.
Commenting on the data, Anna Taylor, Executive Director of The Food Foundation, said: "Struggling to afford food is by no means confined to those out of work.
"Many people doing important jobs are also suffering the stress and indignity of not knowing if their pay cheque will allow them to buy the bare essentials."
The Food Foundation highlighted that, of all households that were food insecure in January 2023, a reported 38.6 percent are in employment, thus suggesting that work is not necessarily sufficient to prevent families from falling into food insecurity.
Food inflation jumps to 18.2 percent with vegetables a key culprit
In addition, the organisation stated that food insecurity is "extremely prevalent" amongst households in receipt of benefits, many of who are also in work. A reported 49.0 percent of households receiving Universal Credit experienced food insecurity at the beginning of the year.
Across the UK, 9.3 million adults experienced food insecurity in January 2023. What's more, one in four households with children struggled with food supply.
"These findings demonstrate that food insecurity continues to be highly prevalent in the UK and that for many, wages and benefits are simply not providing enough to live on" noted The Food Foundation.
Suggesting a way to support essential workers during a difficult financial time, Taylor said: "Businesses must pull out all the stops to help their lower paid staff and the Government needs to seriously scrutinise why their policies are failing to protect struggling families from affording the basics and start setting some targets for reducing food insecurity levels, particularly amongst benefit claimants."
The Food Foundation is now calling on the Government to take action to ensure that "no one in the UK has to suffer food insecurity" by ensuring that minimum wage and benefit levels are set at values that consider what is required for families to afford a healthy diet.