Inflation stifles one in six food and drink companies tech advances
16 percent of food and drink businesses have said inflation has stifled their business growth regarding tech advancements.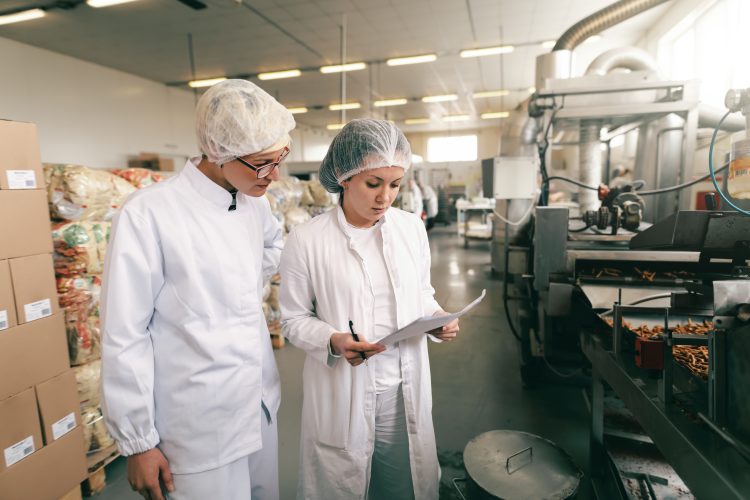 According to a study, inflation has impacted food and drink businesses by being a "key factor" preventing them from implementing digitisation projects and marketing functions.
In fact, one in six (16 percent) of the companies surveyed agreed that inflation had stifled their business growth, keeping them behind "tech-savvy competitors".
The survey (representative of a sample of 500 business leaders) was conducted by Censuswide on behalf of Software as a Service (SaaS) firm Adventoris.
Commenting on the findings, James Clarkson, CEO of Adventoris, said: "As 2023 gets underway, these findings lay bare the impact the current economic climate is having on firms in the food and drink industry and it is disheartening to see the toll inflation and rising energy costs are taking.
"So many businesses are being held back from reaching their true potential through being unable to progress with plans to adopt digital processes."
What's more, the research revealed that one in five food and drink firms not yet been able to adopt digitisation, with inflation being cited as one the main barriers for these firms when looking to use new technology.
In addition, one in four of these businesses claimed that they were "left behind" due to a lack of funding and one in three faced a lack of time to progress any digitisation projects.
Delving deeper, one in six food and drink firms said that rising energy costs were "hindering their progress towards digitisation". This is something that Censuswide said is "a key issue facing many as the UK economy struggles with the cost-of-doing business  meaning revenue is being diverted away from vital sales and marketing projects".
"Food and drink firms are vital to the UK economy and the nation as a whole, and supply a number of other industries, such as hospitality, retail and care," said Clarkson.
"Digital processes are having an incredibly positive impact on improving efficiency, productivity and results, but it is obvious from our findings that firms need support to be able to access these benefits."
Clarkson predicted that "quarter one is going to be tough for many" but took an optimistic stance when noting that "digitising sales and marketing functions can bring great advantages".  
With many aspect of inflation of consider, food and beverage businesses may have to change their outlooks and strategies to contend with soaring inflation rates, however with uncertain future ahead any changes may have to be carefully considered.