2022: A record breaking year for Tesco customer food donations
Tesco has revealed that, during 2022, its shoppers were more generous than ever before in supporting foodbanks and local charities.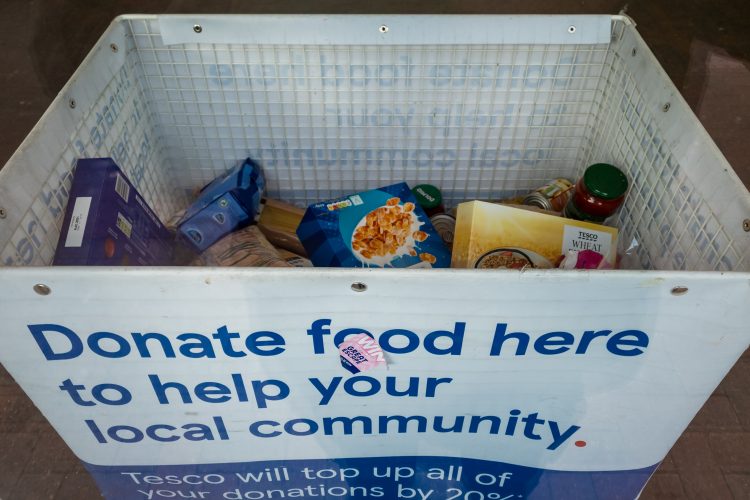 In a report released by supermarket giant Tesco, 12.5 million meals were reportedly provided by its customers in the form of food donations.
Although food inflation was on the rise during 2022, Tesco claims that its customers have been "their most generous ever in support of foodbanks and local charities", with Tesco shoppers reportedly donating more than 2.4 million meals during the Tesco Food Collection at the beginning of December.
According to the supermarket giant, the total amount of food donated by Tesco shoppers to the Trussell Trust and FareShare in 2022 to the equivalent of 12.5 million meals.
What's more, Tesco has claimed that it "topped up" all customer donations during the collection by 20 percent in cash in order to support the two charities with operating costs and effective food distribution.
Jason Tarry, Tesco UK and Northern Ireland CEO, attributed the rise in donations to the generosity of customers and the supermarket's measures to make it easier for them to donate.
"We know that household budgets are very stretched, but our customers have been incredible," said Tarry.
"The fact that we now have collection points in every store has made it easier than ever for customers to donate, and those donations are really needed."
Turning to the immediate future, Lindsay Boswell CBE, Chief Executive at FareShare, disclosed: "Our charities have told us how difficult things have become as a result of the cost-of-living crisis, with many expecting to see a huge increase in need as the weather gets even colder," thus suggesting that there will still be be many relying on foodbanks in the new year and beyond.