Can young adults increase their attention spans with Omega-3 fatty acids?
More than 300 adolescents have had their ability to pay attention analysed in relation to two polyunsaturated fatty acids in a new Barcelona-based study – and the results are interesting.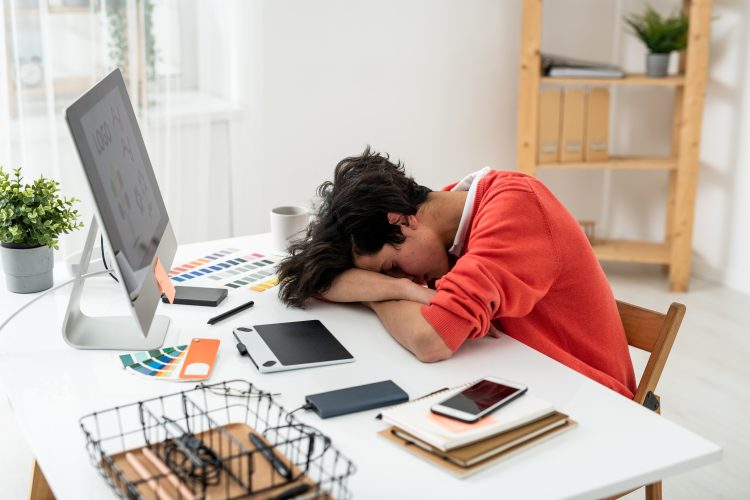 A study carried out by the Barcelona Institute for Global Health (ISGLOBAL) has found an interesting link between attention spans and omega-3 fatty acids.
The research, which was supported by 'la Caixa' Foundation and the Pere Virgili Institute for Health Research (ISPV), assessed the significance of consuming docosahexaenoic acid (DHA) and alpha-linolenic acid (ALA), in relation to selective and sustained attention in adolescents.
The results confirmed that there are benefits to maintaining a diet which provides sufficient levels of both of these polyunsaturated fatty acids.
What we already know about DHA and ALA
During adolescence our brain undergoes vital structural and functional changes, especially the prefrontal area (which is crucial for controlling attention).
Omega-3 unsaturated fatty acids are known for helping with brain development and function. DHA, is the most abundant fatty acid in the brain and, according to the British Dietetic Association (BDA), is important for your heart, blood vessels, lungs and the immune and hormone systems.
However, the researchers note that although DHA has an established role to play in brain development, few studies have actually evaluated its part in attention performance among adolescents. Similarly, the potential role of alpha-linoleic acid (ALA) has not been as extensively studied.
The BDA describes ALA has an essential dietary fat that is needed to make other omega-3 fats, known as long chain (LCN-3), which include DHA and eicosapentaenoic acid (EPA). Due to only small amounts being formed naturally in the body, ALA – that can be derived of plant origin – should also be consumed to maintain a healthy diet.
Polyunsaturated fatty acids are commonly consumed in human our diets by eating fish such as mackerel, kippers and salmon. However, research has found alternative consumption methods which you can read about here.
The attention span study
For the aforementioned study, 332 participants were observed from different schools in Barcelona, Spain. The subjects underwent computerised tests that measured their reaction times for selective and sustained attention capacities in response to a distracting stimulus and their own impulsivity.
To inform the study, the adolescents also answered dietary questions and gave blood samples which measured the blood cell level of DHA and ALA in their bodies.
Study findings
The findings revealed that higher levels of DHA are associated with greater selective and sustained attention and inhibitory attention.
However, ALA was not found to be associated with attention performance although there was an established link drawn to lower impulsivity.
"The role of ALA in attention control is still unclear, but this finding may be clinically relevant, as impulsivity is a feature of several psychiatric conditions, such as ADHD," explained Ariadna Pinar-Martí, first author of the study.
"Our study indicates that dietary DHA most likely plays a role in attention-requiring tasks," she continued, "but further studies are needed to confirm a cause-effect, as well as to understand the role of ALA."