Nutrition Technologies closes $20m equity round
Asia's first industrial insect company, Nutrition Technologies, plans new product launches and market expansion after closing $20 million equity round led by PTT Ventures.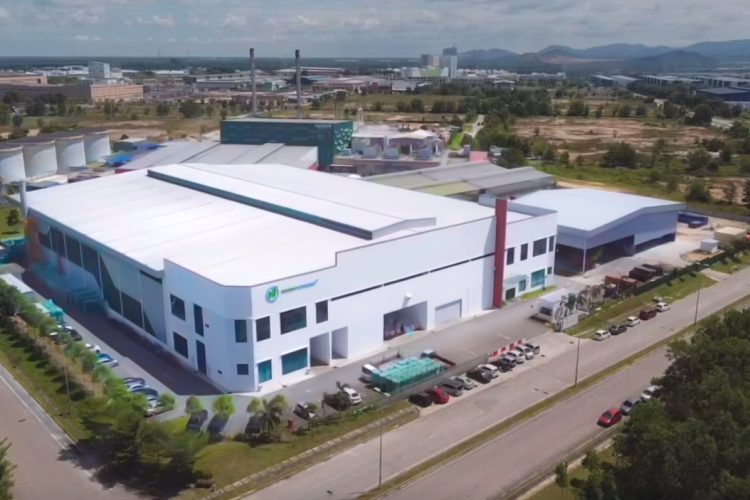 Asian industrial insect company, Nutrition Technologies, has completed an equity venture round of $20 million.
The round, which was advised by ING Corporate Finance, was led by PTT Ventures and supported by Sumitomo Corporation, ING Sustainable Investments, Mandala Capital, as well as continued participation from existing investors: Openspace Ventures, SEEDs Capital and Hera Capital.
The insect company plans to use the proceeds to fund an expansion into new markets, launch new products, accelerate R&D and create new strategic partnerships.
"Commercial insect protein production is one of the most important innovations of the past few years, with the potential to disrupt the animal feed and fertiliser sectors and solve multiple issues the world is currently facing," said Dr Buranin Rattanasombat, Senior Executive Vice President, Innovation and New Ventures, PPT Public Company Limited.
"We expect this partnership will provide customers with innovative solutions to revolutionise the agriculture sector as well as improve people's quality of life."
Following increasing attention in recent years, the insect protein market was estimated to be worth $343 in 2021, and is expected to grow with a CAGR of 26.49 percent, reaching $1.3 billion by 2027.
"Insects represent a virtually unlimited and untapped pool of biological assets, with huge opportunities for value creation. Tackling food security is only the tip of the iceberg and with our strengthened balance sheet, great partners and best in class IP, we are strategically positioned to lead the next agricultural revolution," said Richard Hayler, CFO, Nutrition Technologies.
The Singaporean agri-biotech company has been creating a commercial replica of the natural decomposition process since 2015. Using its proprietary growth inoculants and black soldier flies (Hermetia illucens) it has been turning low-grade crop and food waste into desirable animal feed ingredients and biofertilisers. Nutrition Technologies' two-hectare production facility in Johor, Malaysia, bioconverts several hundreds of tonnes of organic waste every week; and produces functional proteins and oils, which have bioactive compounds that it says efficiently improve animal growth performance and health outcomes.
The company also claims that its biofertiliser products improve soil health while naturally increasing plant resistance to disease, reducing the need for chemical pesticides. These are available to both the domestic and regional market.
"We are increasing production to meet market demand and providing essential ingredients to the domestic agricultural sector as well as boosting exports through shipping our products to Korea, Japan, Indonesia, Thailand, Vietnam, Philippines and Chile. We will also commence shipments to the UK and EU very soon," said Nick Piggott, Co-CEO and Co-founder of Nutrition Technologies.
With its new funds, Nutrition Technologies aims to expand its production capacity both in its current operating plant in Malaysia, as well as in a forthcoming joint-venture project in Southeast-Asia. The company also intends to expand its R&D capabilities in Singapore, commence commercial activities in the UK and EU, and add several new patents to its existing IP portfolio.
"We believe our technological developments can help address some of the world's most critical problems and are highly motivated to accelerate expansion as quickly as possible. Our novel microbiology solution to insect production allows us to use a wide pool of raw materials which negates the most significant barrier to scaling," concluded Charlie Carter, COO at Nutrition Technologies.