Metal contaminants frequently found in CBD products
A US study has revealed low-level contaminants are pervasive in CBD products and highlighted a lack of label integrity.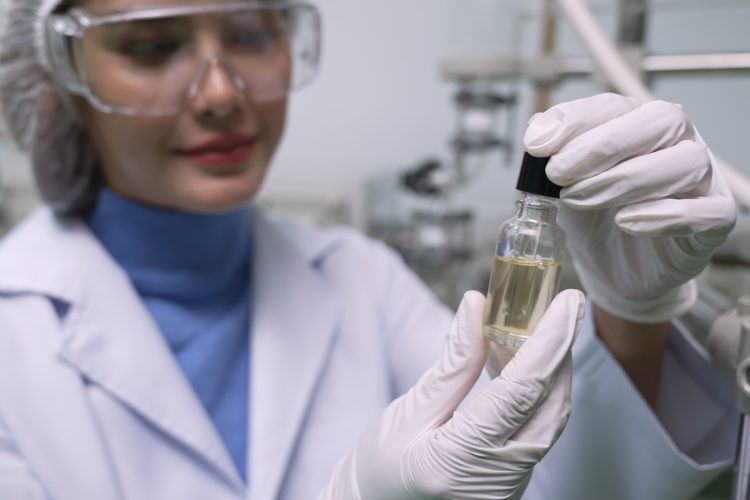 A new study, published in the journal Science of the Total Environment, has revealed that CBD products are persistently being mislabelled, with heavy metals and phthalate contamination found in a large number of US products.
It has been revealed that only 42 percent of the products being tested were within ±10 percent of the content stated on the product packaging. These results reinforce previous findings from the FDA that revealed several firms marketing unapproved new drugs that allegedly contain cannabidiol (CBD). As part of these actions, the FDA has tested the chemical content of cannabinoid compounds in some of the products; many were found to not contain the levels of CBD they claimed.
CBD is a thriving market not just in the US but globally – proving popular for humans and – but it remains evident that there is more work to be done in ensuring the safe production of edibles and to guarantee integrity.
The study
This most recent study examined 121 edible CBD products using inductively coupled plasma mass spectrometry (ICP-MS) and identified lead in 42 percent of the US samples, cadmium in eight percent, arsenic in 28 percent and mercury in 37 percent.
Lead is a dangerous neurotoxin, and the World Health Organization (WHO) has stated that there are no safe levels of lead exposure for humans. However, there are legal limits regarding how much lead a product can contain before needing a warning label. Despite WHO's zero tolerance for lead, California has a lead exposure limit of 0.5 micrograms per day.
One of the reasons behind CBD's market success is arguably the potential health benefits that have been linked to its consumption. However, as the researchers have warned, the presence of heavy metals and phthalate contamination in CBD may counter-balance its proposed health perks.
Four edible CBD products analysed in this study exceeded the California Proposition 65 threshold for daily lead consumption of 0.5μg in two servings. The percentage of edible products with detectable phthalate concentrations varied between 13 percent and 80 percent across the four phthalates, with Di (2-ethylhexyl, commonly known as DEHP, being the most prevalent. Just 42 percent of products fell within ±10 percent of the CBD claimed on the manufacturer label. The researchers also found that concentrations of heavy metals and phthalates were not associated with CBD potency.
Phthalates are a type of hormone distributing chemical which are commonly used in industrial applications, such as plasticiser. Phthalates affect CBD products when plastics break down in the environment as phthalates infiltrate waterways and soil, meaning cannabis plants have the potential to absorb them.
Ongoing CBD and hemp labelling concerns
The researchers also investigated a cannabinoid labelling accuracy test on 516 edible and popular CBD products.
In the original 121 CBD products being tested by the researchers, the measured CBD content difference on the label ranged from 1 percent to 68 percent.
Only 42 percent of products contained between 90 and 110 percent of the labelled measurements of CBD.
As a result of these findings, the study authors have called for CBD labelling to be re-evaluated by companies in order to illuminate accurate recordings relating to heavy metal contaminations to ensure consumer safety.
Whilst CBD labelling issues have been ongoing, there has also been research by Oracle into similar packaging concerns with hemp based products.
Related organisations
Related regions