Johnson suggests diverting grain from biofuel to bakeries
The UK and Germany have expressed a desire to drop their biofuel commitments temporarily and divert gran destined for buses and lorries onto plates.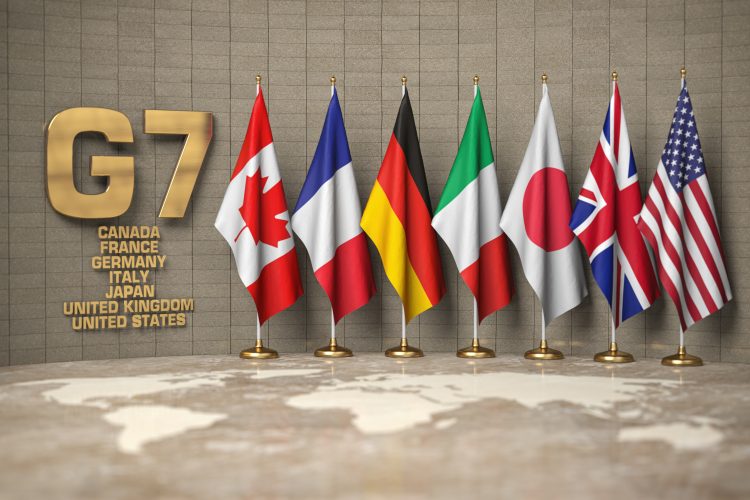 The G7 leaders have met in Bavaria, with Ukraine high on the agenda
The leaders of the US and UK have clashed over a controversial policy suggested by UK Prime Minister Boris Johnson designed to drive down food prices as Putin's war in Ukraine continues.
The UK leader wats to divert grain that would usually be destined for biofuel to those in need of food instead, as he claims the current split of grain utilisation is causing food prices to climb.
Johnson is said reported to be backed by Germany, who is also keen to reneged on its biofuel commitments temporarily to ease the grain shortage.
However, the G7 is not united behind this radical policy, with the US and Canada reportedly against Johnson's policy.
US officials at the G7 meeting in Krün, Bavaria, have made it quite clear that President Biden will not back the scheme, with climate commitments and protecting US farmers high on Biden's agenda.  
Though dialling back on biofuel might be seen as a backward step, there is an increasing school of thought that biofuel might not be the green solution it's thought to be.
The Green Alliance said that "sharply reducing the use of crop-based biofuels (while retaining waste-based biofuels) could partly or completely offset the impact of the war on global hunger, reduce UK consumer costs, and if accompanied by policy to very modestly increase the uptake of electric vehicles, could keep the UK on track to net zero."
With Russia continuing to blockade the Black Sea, there is an estimated 20 million tonnes of grain stuck in Ukraine which is at very real risk of rotting in silos. The ongoing blockade has caused shortages around the world which, along with rising inflation, has driven up food prices for consumers worldwide.