Ben & Jerry's joins Pack4Good initiative on World Rainforest Day
Ben & Jerry's has made a commitment to prioritise paper packaging that takes less of a toll on forests around the globe, which continue to be destroyed at an alarming rate.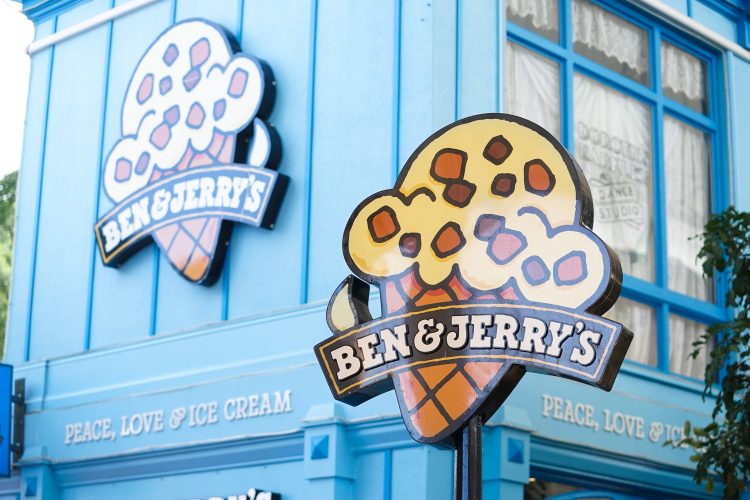 On World Rainforest Day, ice cream company Ben & Jerry's has become the first food brand in the Pack4Good initiative — committing to ensure its paper packaging does not come at the expense of the world's most vital forest ecosystems. Instead, the company says it will prioritise lower impact solutions focused on reducing waste and employing Next Generation innovation in its packaging.
The world's forests are being logged at an alarming rate — three billion trees a year go into the paper packaging supply chain, enough to fill an area the size of Germany. The necessary shift away from single-use plastics could put even more forests in danger, so there are increasingly loud calls for food companies to replace high-carbon, single-use tree fibre with more circular feedstocks like recycled paper or agricultural residues to make paper packaging.
"Our environmental standards and commitments are very important to us as a company, and to the legacy Ben & Jerry's wants to have in the world," said Jenna Evans, Head of Global Sustainability for Ben & Jerry's.
"Protecting forests and doing everything we can to stabilize climate is an integral part of our work, and we are looking forward to collaborating with Canopy. We are committed to using the most sustainable paper packaging options."
Pack4Good is an initiative spearheaded by international environmental non-profit Canopy. The initiative is dedicated to shifting the global paper packaging supply chain to protect the world's most high-carbon, high-biodiversity forests.
"How tree-mendous to celebrate World Rainforest Day with one of the food sector's most forward-thinking companies taking action to protect the world's forests, climate, and biodiversity," said Nicole Rycroft, Canopy's Founder and Executive Director.
"We congratulate Ben & Jerry's on joining the Pack4Good movement to revolutionise paper packaging, kickstarting the production of game-changing, low-carbon solutions and saving forests in the process."