Asda expands on Uber Eats
UK delivery service Uber Eats has added additional Asda stores to the range of supermarkets available on its platform.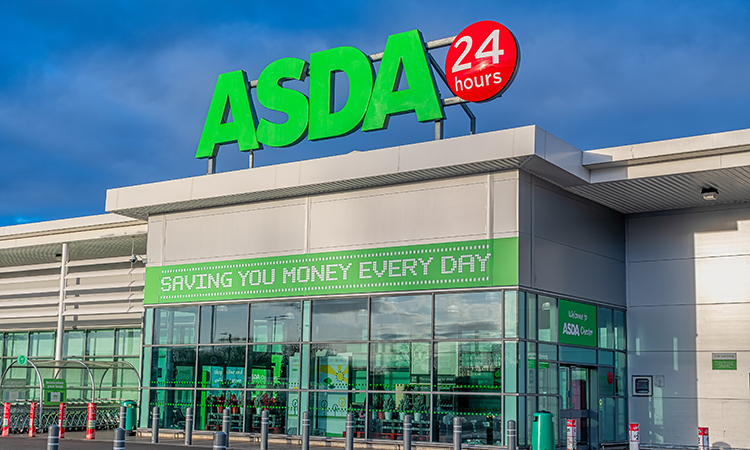 Popular UK food delivery service, Uber Eats, has announced the expansion of its grocery delivery partnership with Asda, adding 88 additional stores to the app across the UK.
As well as having their groceries delivered via Uber Eats, customers will also see new developments in Asda's delivery menus, with the supermarket offering bundles such as a 'vegan stock up', 'breakfast fry up', and 'build a sandwich' for what it hopes will make life easier for consumers. 
"Uber Eats customers have embraced grocery delivery and we're thrilled to be expanding our offering with Asda to 405 locations across the UK," said Alex Troughton, Head of Grocery and New Verticals at Uber Eats UK.
"Its brilliant to see one of the UK's biggest supermarkets invest in delivery innovation through their new in-app bundles."
You may also like:
The store expansion on Uber Eats means that customers are now able to order more than 1800 products via the app or website, according to the delivery company. 
"We're seeing an increasing number of customers shopping for tonight as well as for tomorrow through the wide range of delivery options now available," said Simon Gregg, Senior Vice President of Ecommerce at Asda. "Our partnership with Uber Eats means we're able to offer rapid delivery in nearly 100 new locations, saving even more of our customers an extra trip."
The new additions mean that Uber Eats now delivers from more than 4300 grocery and convenience partners across the UK, which it states reflects "the evolving way consumers engage with food delivery, from traditional takeout on a Friday night, to now ordering grocery essentials mid-week".