Plant-based product sales increase by 230 percent
New research has found that the sale of plant-based products has increased at a yearly rate of 230 percent, as more people opt for a meat-free diet.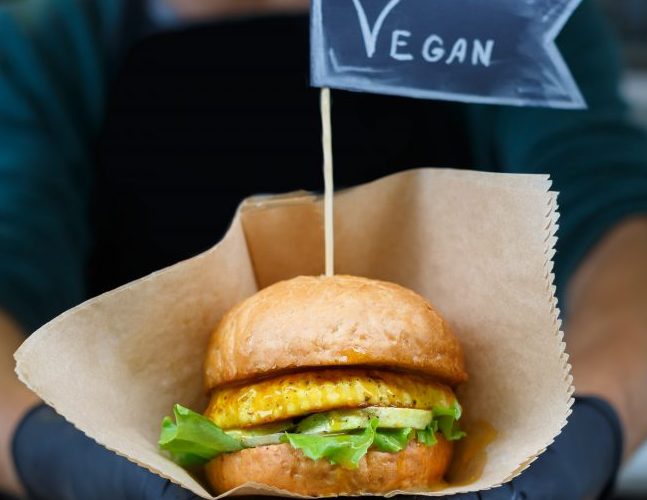 ShelfNow, which describes itself as Europe's first intelligent B2B online marketplace, has reported a 230 percent year-on-year increase in sales of plant-based products ahead of National Vegetarian Week (16 – 22 May).
A recent survey by Finder revealed that 8.8 million Brits plan to go meat-free this year in addition to the 7.2 million Brits already on a meat-free diet.
However, The Vegetarian Society state that the number of people in the UK who maintain a vegetarian or vegan diet 100 percent of the time still holds at two percent to three percent of the population. "Although some recent surveys may suggest otherwise, in our experience, statistics that reflect much higher numbers of vegetarians have not clearly defined 'vegetarian' as part of the study, or the results include people who are vegetarian 'some of the time' or who eat fish or chicken," the group claims.
Despite this, it is clear that the plant-based industry is booming, with sales dramatically increasing over the past decade. In the midst of this rise, ShelfNow has shared some of the new and most popular vegetarian and vegan products available on the marketplace, as well as many of the growing trends in the vegetarian and vegan economy.
You may also like:
According to ShelfNow, we're witnessing an era in which consumers are turning to natural alternatives to enhance the health of their minds and body over synthetic supplements, alongside seeking meat-free products.
"Vegetarian and vegan products have for a while now been highly popular and diverse categories on our marketplace," said Philip Linardos, Co-founder and CEO of ShelfNow. "Too often there has been a perception that vegetarian and vegan diets are somewhat limiting, with there being a lack of variety and imagination when it comes to suitable products that are available for those who have an animal-product-free diet.
"At ShelfNow, however, we are proud that we are continuing to increase the variety of plant-based products available on our marketplace to provide our buyers with an exciting range of new and innovative options. This is a particularly important focus for us as recent research has found that the UK continues to be the largest consumer and purchaser of plant-based milk, meat, cheese and ready meals in Europe."