Chipotle report shows investment in people, produce and planet
In a bid to keep customers informed of its progress on key company values, US brand Chipotle has published its 2021 sustainability report, highlighting progress in several areas.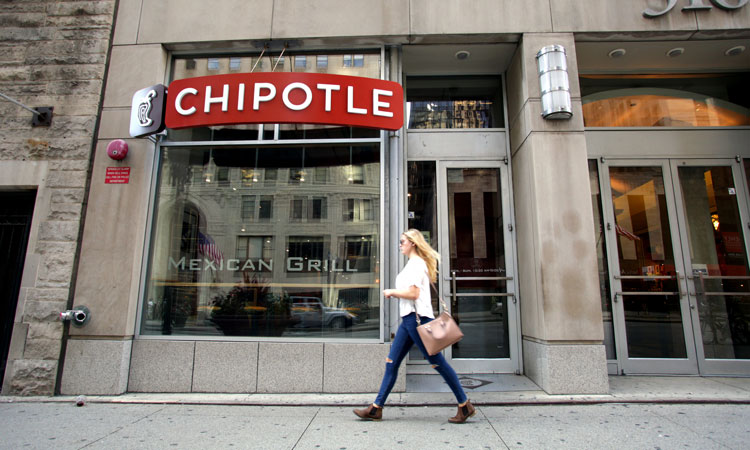 Top US restaurant brand Chipotle prides itself on being one of the first to commit to goals on local and organic produce, and to use only responsibly raised meat. In a bid to achieve its ambition to 'cultivate a better world' the brand publishes an annual sustainability report, providing transparency to consumers and enabling them to make informed choices.
In this latest report, Chairman and CEO Brian Niccol reflected that, in 2021 "we prioritised sustainability alongside innovation…while staying true to our Food with Integrity principles."
Alongside progress in sourcing organic and local ingredients, notable improvements have been made in investing in Chipotle employees. The report stated that 90 percent of restaurant management roles were filled via internal promotions, and that 19,000 team members were promoted in total.
Furthermore, the company implemented an Employee Assistance Program (EAP), which offers free and confidential services to all employees, helping it to establish "an inclusive, award-winning culture."
In terms of ingredient supplies, the sustainability report cited that more than $40.2 million was invested in support of local food systems in Chipotle's communities and that $1.3 million had been pledged to young farmers.
Its environmental improvements boasted the establishment of composting programmes at 31 percent of its restaurants, the diversion of 2.6 million cubic yards of waste through recycling, composting and conversion of waste to energy, and new restaurants participating in food donation programmes.
Chipotle's Chief Corporate Affairs and Food Safety Officer Laurie Schalow declared, "We are dedicated to being a leader across all areas of sustainability and are passionate about driving lasting change while holding ourselves accountable for our actions."