"First-of-its-kind" oatmeal aims to introduce babies to allergens early on
A company, specialising in introducing allergens, to infants has developed a new oatmeal product to introduce babies to allergens "early and often".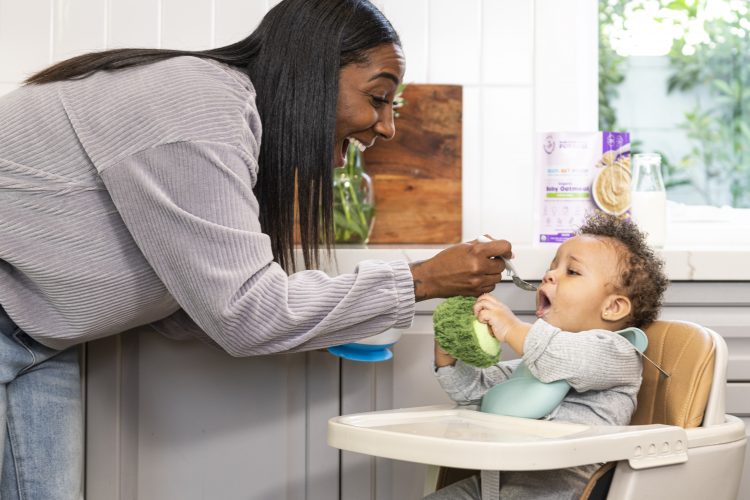 Ready, Set, Food!, a company specialising in early allergen introduction products, has announced the launch of Organic Baby Oatmeal. The company claims  this is a first-of-its-kind baby food made up of 100 percent organic milled whole grain oats mixed with nine of the top allergens – peanut, egg, milk, cashew, almond, walnut, sesame, soy, and wheat – that account for most childhood food allergies.
According to the US Centers for Disease Control and Prevenetion CDC, one in 13 children in the US alone develop food allergies each year. Guidelines from leading medical organisations, like the American Academy of Allergy, Asthma, and Immunology (AAAAI), recommend feeding babies common food allergens daily for six months or more starting as early as four months of age to help them prepare for a healthier future. Ready, Set, Food!'s new Organic Baby Oatmeal aims to provide babies with "a taste they'll love while introducing allergens safely and easily". The company says the product is high in protein with four grams per serving, fortified with iron and contains no added sugar.
"Our mission at Ready, Set, Food! is to give parents the tools they need to help ensure their baby has a future of food freedom," said co-founder and CEO of Ready, Set, Food! Daniel Zakowski. "We're thrilled to offer a new solution to make early allergen introduction easy for all parents."
"Early and sustained introduction is hard to do on your own. We knew there had to be a better way," said Ready, Set, Food!'s chief allergist, Dr. Katie Marks-Cogan. "Developing products like our Stage 1, 2 and 3 Mix-ins as well as our new Organic Baby Oatmeal provides busy parents with an easy and convenient, guided system to support a healthier future for their children. With food allergies among children on the rise, providing parents with a safe and easy – and now tasty – way to introduce allergens to their babies early is critically important."