Mondelez India makes sustainability commitments with Cocoa Life
Mondelez India has announced that even more Cadbury products in the country will bear the Cocoa Life logo, promoting sustainable cocoa farming throughout the country.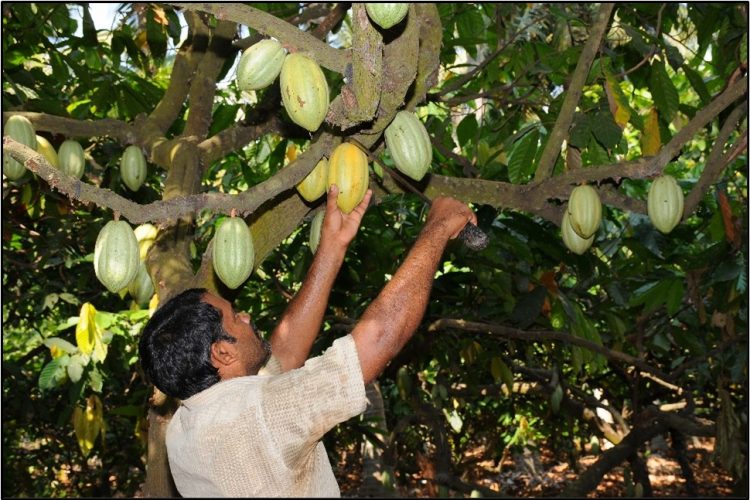 The Cocoa Life programme promotes sustainable cocoa farming in India and around the world
Mondelez India has announced that the country's Cadbury chocolate brands such as Cadbury Dairy Milk, Cadbury Dairy Milk Silk, Cadbury Bournville, Cadbury Dark Milk and Cadbury Temptations will now carry the Cocoa Life logo on the front of their packs.
Cocoa Life is Mondelez International's cocoa sustainability program that helps communities thrive in six key cocoa-growing origins―Ghana, Côte d'Ivoire, Indonesia, the Dominican Republic, and Brazil, in addition to India. The company introduced cocoa farming in India, 55+ years ago in the four states of South India – Andhra Pradesh, Karnataka, Kerala, and Tamil Nadu, and has reached 100,000 cocoa farmers over the years.
"At Mondelēz International, we are passionate about chocolate. Cocoa is the essence of our chocolate and vital to our business, so we ensure it is 'made right'. Making it right means helping the cocoa farmers gain knowledge and skills to improve their livelihoods, strengthen their communities and inspire the next generation of cocoa farmers," said Anil Viswanathan, Senior Director – Marketing, Mondelez India.
"We believe that consumers are looking for their most trusted brands to have a point of view on Sustainability. Cocoa Life will thus become another strong pillar for Cadbury to strengthen its purpose of Generosity. When our consumers choose chocolates with the Cocoa Life logo, they have contributed meaningfully to a sustainable future of our planet and our communities."
The Cocoa Life programme in India has been active since 1965 and has reached out to a community of more than 100,000 farmers, helping them understand and subsequently adopt the art of cocoa farming. The company today sources a large part of its cocoa requirements indigenously and claims to be the largest corporate organization to nurture and promote cocoa cultivation in India.
"Cocoa Life builds on our proud legacy and over five decades long relationship with India's cocoa farming community, providing us with an opportunity to locally source cocoa beans in India," said Roopak Bhat, Cocoa Operations Lead – India, Mondelēz International.
"Through this programme, we want to extend our relationship beyond being just a buyer to a fully committed partner for all our cocoa farmers and their communities. We also foresee India playing a very crucial role in the overall strategy of scaling the program even further, globally, so that by 2025, all chocolate brands are able source their cocoa from Cocoa Life."