Darden to provide food banks with trucks as usage tops 60 million
The funding will help provide food banks deliver assistance to those experiencing food insecurity, which Feeding America says has greatly increased since the onset of the pandemic.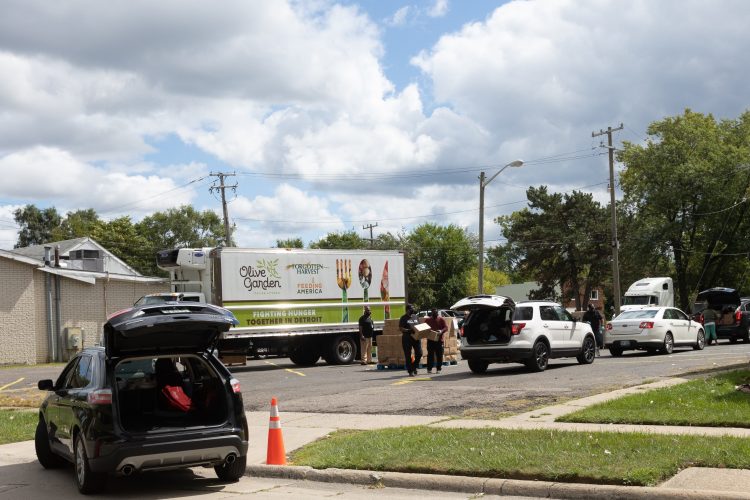 Darden Restaurants will provide ten food banks with refrigerated trucks
Darden Restaurants, which owns US restaurant brands such as LongHorn Steakhouse and Olive Garden, is helping non-profit hunger relief charity Feeding America add refrigerated trucks for 10 member food banks to support mobile pantry programs and food distribution in communities with the highest need.
Through a $2 million grant from the Darden Restaurants, Inc. Foundation, and support from partners Penske Truck Leasing and Lineage Logistics, each food bank will receive a 26-foot vehicle that can transport 12,000 pounds of food at a time and $26,000 to use for food and other needs.
"Feeding people is what we do, but the hard reality is that there are still too many families in communities we serve who struggle to put a meal on the table," said Gene Lee, Chairman and CEO of Darden Restaurants.
"We're uniquely positioned to help, and by leveraging our scale and relationships with partners like Penske Truck Leasing and Lineage Logistics, we're proud to do our part to help get food into the hands of people who need it."
This comes after Feeding America released research revealing that 60 million people sought support from food banks, food pantries, and other private food assistance programs in 2020 — an increase of 50 percent from 2019. Rates of food insecurity are also, according to the charity, higher among people of colour. According to data from the US Department of Agriculture, when compared to White individuals, Black individuals were 3.2 times more likely and Latino individuals were 2.5 times more likely to experience food insecurity in 2020.
"Millions of families continue to face impossible decisions — like choosing to put food on the table or pay their rent," said Claire Babineaux-Fontenot, CEO of Feeding America.
"Food banks are focused on improving people's access to food, particularly in communities of colour where people are inordinately impacted by food insecurity. Refrigerated trucks help make that possible. We are grateful to Darden, Penske and Lineage for providing vehicles to member food banks, helping them to distribute more food safely to people who need us most."