Fish consumption to double by 2050, according to new report
The report has highlighted China as a particular area of growth, where it claims changing tastes are leading to an increased consumption of less sustainable fish products such a salmon and shrimp.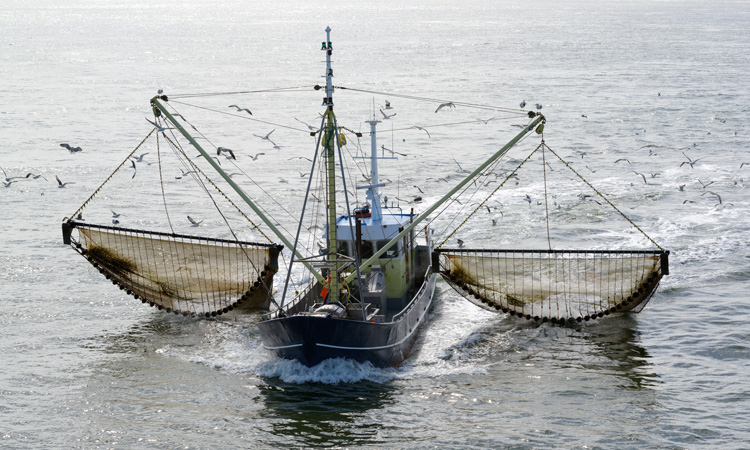 The world is likely to eat twice as much fish and aquatic foods by 2050 compared to 2015, according to a landmark review of "Blue Foods".
In a new paper published by Nature Communications as part of a series of five initial reports in the Blue Food Assessment (BFA), experts projected global consumption would increase from 80 million tonnes in live weight to almost 155 million tonnes across all fish and shellfish categories in the next three decades as long as production keeps pace and real prices do not rise.
China is expected to continue to be the world's largest fish consumer, with the majority of recent growth in demand coming from Asia. However, the authors of the paper, entitled "Blue food demand across geographic and temporal scales," noted the beginning of a dietary transition in sub-Saharan Africa, where demand has grown faster than supply.
"Efforts should be taken to improve aquatic food production so that supply can match the clear demand we are seeing throughout the world for affordable, nutritious and sustainable blue foods," said Professor Rosamond Naylor, co-lead author and Founding Director at the Center on Food Security and the Environment at Stanford University.
"Unlike improvements in the production of livestock like chicken, there is still significant room for expansion in the production of blue foods, and we are only just scratching the surface of how sustainable this can be."
As some countries, such as China, are witnessing a growth in national incomes, the research team says demand has already begun to shift towards less environmentally sustainable blue foods such as salmon and shrimp due to changing tastes among higher income earners, yet consumption of freshwater fish and bivalves also remains strong.
The sustainability of blue food consumption will depend critically on which types of fish are eaten, and where and how they are produced, the paper notes. Future increases in demand are likely to be met almost exclusively from aquaculture, which is predominantly situated in Asia.
Improving the supply of blue foods and re-directing exports of blue foods towards domestic consumption in certain countries, such as India and Chile, could also help to address the transition towards sugary and fatty foods, as well as nutritional issues and non-communicable diseases that are emerging in developing regions.
"Given the geographic patchiness of production, trade in blue foods will likely grow. As it does, blue food exporters will need to think carefully about the trade-off between export revenues and domestic nutrition," said Professor U. Rashid Sumaila, co-author and Canada Research Chair in Interdisciplinary Ocean and Fisheries Economics at the Institute for the Oceans and Fisheries, University of British Columbia.
To build better models projecting the shifts in demand for blue foods, the authors highlighted the need to harmonize and improve data collection on the amounts and types of fish consumed at sub-national to global scales, including fish consumed out of home with increased urbanization.
"Our understanding of demand for food products is limited – consumption estimates are currently based on production and trade data, not dietary intake, and most blue food production and consumption is local," said co-lead author Avinash Kishore, Research Fellow at the International Food Policy Research Institute (IFPRI).
The research, which is part of a series of peer-reviewed papers, also claimed that most studies of blue food demand overlook aquatic plants, seaweed, and other aquatic animals, failing to represent the true variety and diversity that is intrinsic to the sector.