UK supply chain woes continue as M&S blames EHC officials
Marks and Spencer has flagged up difficulties with Export Health Certificates as a potential cause for the UK's supply chain difficulties, which show no signs of stopping.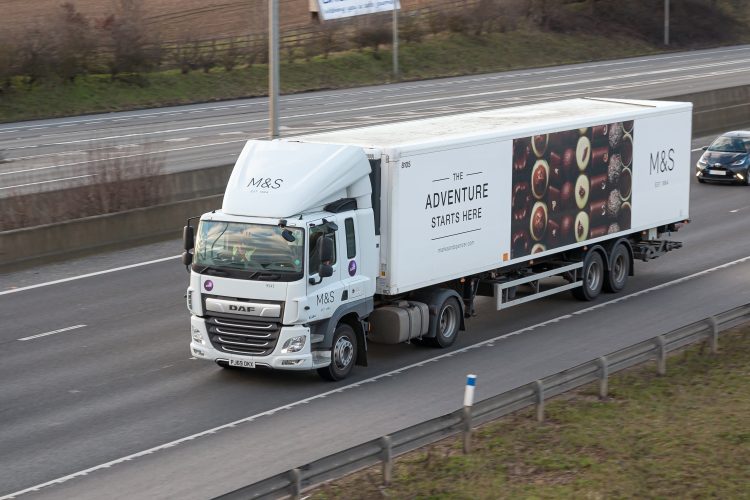 M&S is warning of food shortages if supply chain problems are not ironed out soon
The UK's supply chain difficulties have continued into September, as high-street retailer Marks and Spencer warned of a range of new problems for food imports into the UK.
In a letter issued to suppliers, the retailer claimed that some UK and EU bodies were not ready for new paperwork needed once the grace period on import checks ends – though there murmurs that this might be extended beyond the 1 October deadline.
The letter, first reported by The Times, mentions a range of issues that are potentially holding up imports, from a lack of vets available to issue Export Health Certificates (EHCs), to regulations not being translated into local languages.
Concerns were also raised over the working patterns of some officials who issue EHCs, which M&S claims sometimes only work Monday to Friday.
"Modern food systems rely on importing food seven days a week – this working pattern will cause significant disruption to that import schedule and exacerbate the HGV driver shortage," the letter reads.
The problem could get worse before it gets better too, particularly at the Northern Ireland border. Currently imports are subject to only light checks, but this will change once the grace period ends.
M&S is not the only retailer to bit hit by supply chain troubles though. McDonalds was unable to offer milkshakes at its GB restaurants last month, and the meat sector has been repeatedly hit by supply chain difficulties caused by both haulier shortages as well as absences enforced by the so-called "pingdemic".
Meanwhile, pub chain JD Wetherspoon has also been unable to escape the supply chain disruption, with the hospitality giant reporting shortages of both food items and some beers. Heineken, Carling, and Coors were among the brands affected by the shortages, with owner and prominent Brexit-supporter Tim Martin said were down to industrial action – though Heineken has maintained a shortage of hauliers is to blame.
With the busy Christmas retail period coming up, retailers will no doubt be anxious to iron out these difficulties as soon as possible, or risk not having festive favourites on the shelves by the times December rolls around.